Full Time
Applications have closed.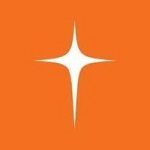 With over 70 years of experience, our focus is on helping the most vulnerable children overcome poverty and experience fullness of life. We help children of all backgrounds, even in the most dangerous places, inspired by our Christian faith.
Come join our 34,000+ staff working in nearly 100 countries and share the joy of transforming vulnerable children's life stories!
Key Responsibilities:
Major Responsibilities:
Ensure Funds disbursed on time, and transactions recorded and filled according to WVZ financial procedures.
Ensure Refunds are deposited on time and funds accounted for.
Ensure Staff adherence to World Vision Zambia financial procedures
Ensure Quality Financial Reports, that inform programming Produced on time.
Ensure Utilization of resources is monitored in order to foster efficient and effective utilization of Area Programme financial and material resources
Ensure Area Programme Staff make informed decisions based on current financial status.
Qualifications: Education/Knowledge/Technical Skills and Experience:
Diploma in Accounts
Technical Training qualifications required:  Knowledge of Ms Office package
Knowledge of Computerized Accounting Systems preferably Sun System and Pastel an added advantage
Experience:  1 year of experience in Accounts field.
Can work under pressure
Ability to work in a cross-cultural environment, and must be a mature Christian.
Applicant Types Accepted:
Local Applicants Only