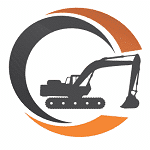 Olibul Investments Limited
Olibul Investments Limited is a visionary and purposeful growth-oriented Zambian company based in North-western province of Zambia. Olibul Investments Limited operates a large-scale state of the art multi sand products quarry in North-western province and undertakes multi-disciplinary engineering and other project works in support of the Government building and road construction sector and international mining and construction industries.
Olibul Investments Limited invites applications from suitably qualified and experienced members of the Zambian public for the following vacant position(s) below;
Assistant Accountant
Key Duties and Responsibilities:
The primary function of this position is to ensure that;
(1) all payments are properly recorded, and
(2) all ledger accounts are accurate and up to date.
(3) Ensure an accurate monthly Trial balance is in place for the company.
(4) Prepare Monthly Management Accounts showing a comparison between Budget and actual expenditure and
(5) assist the Finance & Admin. Manager with the preparation of the consolidated quarterly financial report.
(6) Provide input into the preparation and tracking of the budget.
(7) Preparation and maintenance of the Assets register
(8) Prepare the Payment schedule and ensure it is up to date all the time
(9) To ensure safe keeping of cash and cash equivalents
(10) Petty Cash management and Filling.
(11) Prepare, keep financial statements, and produce them when needed
Financial and Treasury Management
(1) To ensure that monthly bank reconciliations are prepared and approved regularly, and
(2) all correction adjustments are done timely with supporting journal vouchers.
(3) Ensure that monthly invoices for expenditure incurred under are prepared and approved in a timely manner.
(4) To undertake the timely preparation of payroll with accurate statutory deductions, payments and returns filed.
(5) Ensure weekly Cash positions are prepared for review and approval by the Finance Manager.
Risk Management, Compliance and Audit.
(1) Reviewing of payment vouchers ensuring that they are in all material effects in compliance with company policies.
(2) Prepare All payments and Ensure payments are made in compliance with all statutory bodies such as ZRA, NAPSA, WCF, NHIMA, PACRA etc.
(3) Provide first level liaison with the Internal and External Auditors.
(4) Provide the Finance and Administration Manager with input into the quarterly risk register.
Supervision and Leadership
(1) Conduct staff orientation on fraud risk, safeguarding awareness to all staff.
(2) Supervision of the Accounts clerk function.
Skills and Experience
Should have a degree/ or diploma in Accounting, Finance or equivalent. At least with 3 years relevant experience. Fully paid-up member of ZICA.
Other requirements/ competences
Knowledge of stock management and Administration Planning,
Organizing and Controlling, Influencing and Communication Skills, Problem Solving & Analysis
High level of confidentiality and integrity.
Advanced computer knowledge including knowledge of accounting packages, Payroll,
Microsoft windows and spreadsheets.
Applications accompanied with CVs, copies of certificates and verifiable references should be addressed not later than 15th January 2022 to:
The Finance Manager
Olibul Investments Limited
P.O. Box 110475
SOLWEZI
Email: [email protected]
Mobile: +260973885317/+260966311755
NB. Prospective candidates are encouraged to apply early, as applicants will be screened, shortlisted, and interviewed on a rolling basis and positions may end up being filled before the closing date. Only shortlisted Candidates will be contacted.