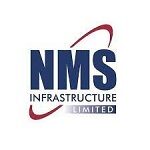 NMS Infrastructure Limited
Job Description
Zambia Assistant Accountant
Background
NMS Infrastructure of the UK has been contracted by the Ministry of Health in Zambia to design, construct and equip Five 80-bed District Hospitals and 115 Health Centres
Job Title: Assistant Accountant
NMSI – Zambia Ltd seeks an experienced and proven individual to take on the role of Assistant Accountant. The Role is to efficiently and accurately oversee all the financial management of our Construction business site in Zambia
Reporting to: Reporting to the Group Financial Controller and General Manager of Zambia and directly liaising with the senior management team in Zambia
Based at: Malaiti office New Kasama, Lusaka.
Qualifications & Experience
A university degree in Accounting, Finance, Commerce, Business Administration, or related field; accounting qualification, i.e., CIMA, ACCA, CIS or equivalent.
Over 5 years working experience in a similar position preferably in a major international organisation.
Demonstrated skills in developing, managing, and evaluating financial and administrative plans and policies.
Advanced Excel skills and working knowledge of another Microsoft applications.
Experience with project level accounting, management, and reporting.
Knowledge of, accounting software (SAGE will be an added advantage); and experience working with international organizations involved in environmental and/or livelihood issues would be an advantage.
Zambian Nationals Only.
Position and Responsibilities
Management of cash flow and expenditure on site
Liaising with ZRA, banks and other institutions in Zambia
Process payroll for the staff and accurate submission of taxes to ZRA and Pension submission to NAPSA
Timely and quality reporting: Production of timely monthly management accounts  to the Zambia Management Team and to the Head Office in the UK
Provide detailed explanations of various costs to the  UK Head Office
Complete Vat returns/ LPO reconciliations
Risk management: Take a lead role in identifying risks, developing and implementing NMS Zambia risk management strategy
Working closely with our construction partner Suscon, identify, implement any process improvements
Perform quarterly/ Monthly stock audits at Suscon, implement a procedure and create quarterly stock reports to identify any issues and any improvement recommendations
Monthly/ quarterly submissions into ZRA as appropriate
Understand regulation, legislation and industry developments and how they will impact the business
Skills required.
The successful applicant will: –
Ability to resolve and reconcile issues with limited supervision by identifying sources of errors, making retrospective corrections, and ensuring that appropriate changes are put in place to prevent reoccurrence.
Excellent communication skills and organisational skills and be able to manage a busy workload independently.
Highly competent in analysis and interpretation of information.
Highly numerate with high degree of accuracy.
Strong interpersonal skills, particularly in developing relationships with internal customers.
Prepared to take ownership of tasks and outputs.