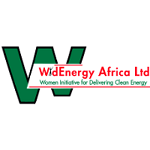 About WidEnergy Africa Limited
We are a social, for-profit start-up that focuses on the last-mile distribution of clean, affordable, and reliable energy solutions. Since 2016, we have empowered over 20,000 Zambians with solar products especially with our recently launched Pay As You Go solar home systems in the market. Our solar products allow customers to use mobile payments such as Mobile Money and Airtel Money to pay for their solar lighting system on a weekly basis, which makes it affordable, environment friendly, and healthier for off-grid customers such as farmers.
We are searching for a talented, motivated, and experienced candidate to join our team as "Assistant Accountant".
Key Responsibilities and Accountabilities 
Maintain updated fixed asset registry for the organization
Advise management to plan for fixed asset revaluations, in line with Accounting policies
Review and post accounting entries into the business systems
Review assigned General Ledger balance sheet account reconciliations, including tax accounts and selected bank reconciliations
Coordinate and manage rental payments for Service Center Offices
Coordinate with Sales and Operations Manager to process payments of commissions to Sales Agents
Receive invoices and prepare them for payment by the Accountant
Make follow up on pending payments
Verification of purchases in line with the procurement policy
Make reconciliations for employees who return from fieldwork
Disbursements of funds for consumables from petty cash.
Provide timely accurate analysis of budget variance and financial reports to assist the Accountant – Financial Reporting and Compliance
Provide assistance to Accountant with day-to-day accounting duties
Skills:
Analytical skills
Good communication skills
Attention to Detail
Multitask
Confidentiality
Requirements:
Degree in Accounting
Member of the Zambia Institute of Chartered Accountants (ZICA)
Experience with Pastel Accounting (Added advantage)
Association of Certified Chartered Accountants (Added advantage)
Microsoft Office suite