Full Time
Applications have closed.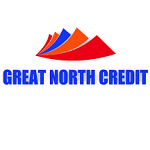 Great North Credit Limited
Great North Credit Limited (GNC) is an ambitious micro finance Institution (MFI) licensed by Bank of Zambia (BOZ). GNC hereby invites applications from suitably qualified and professionally experienced candidates for the position of Assistant Accountant. The ideal candidate must have strong commercial and business acumen from the Banking and MFI environment. The successful candidate will be reporting to Finance Manager and will be based in Lusaka.
DUTIES AND RESPONSIBILITIES
Managing the general ledger including overseeing preparation of the monthly balance sheet, banking and inter-company reconciliations
Completion of the monthly accruals, journals, fixed assets and depreciation schedules• Daily and Weekly cash balances reporting and submission of weekly payments plan.
Managing Cash and Cash equivalents and ensuring that monthly reconciliation are done as per deadline.
Managing the company's working capital and ensuring correctness and accuracy in record keeping and reconciliations.
Manage correct processing of daily financial transactions in the financial system (Pastel) and monthly preparation of Trial balance.
Ensure correct Management of Petty cash
Preparation of Payroll and Tax returns
Assisting in the preparation of year end trial balance and statutory accounts
Assisting with the budgeting and forecasting
Ensure correct and efficient processing of payments and postings into the payment's module.
Ensure timely preparation of Sales invoices.
Ensuring Accounting standards are adhered to
Liaison with external Auditors, Bank Managers and Tax specialists
Assisting in process improvement and systems enhancement initiatives
Proactively identify new initiatives that could benefit the organization.
SKILLS AND ATTRIBUTES:
The required skills and attributes that are needed for this role include:
Minimum of 3 to 5 years of work experience in accounting
Experienced in a Chartered Accounting firm can be advantageous
Strong commercial and business acumen
Process and deadline driven mindset with a keen eye for detail
Critical thinking and problem-solving skills
Strong negotiator who can develop ongoing working relationships
Excellent written and verbal communication skills
Ability to perform data and statistical analysis to spot trends and anomalies
Knowledge in Sage or Pastel, including Excel, Word and other financial software and tools for reporting and analysis purposes
Bachelor's Degree in accountancy, Finance, or related field
Professional accounting qualification such as ACCA II or CIMA II will be an added advantage.
Must be a fully registered member of ZICA
APPLICATION
Interested applicants should submit their applications electronically or handwritten accompanied by latest and detailed Curriculum Vitae (CV) with copies of their professional qualification which should be sent to [email protected]
Closing date: 9th July,2022.