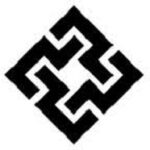 FQM
Artisan – HER Ancillary
Role Summary
Reporting to the Foreman, the Artisan HER will safely execute all maintenance repairs on all ancillary equipment on site according to the prescribed standards while ensuring his own safety and that of others.
Responsibilities
Maintains all ancillary equipment by completing inspections and preventive maintenance requirements.
Examine parts for damage or excessive wear. Keep equipment available for use by inspecting, testing, completing preventive maintenance and carrying out component change outs.
Diagnose machine faults in a timely and accurate manner to determine what parts/repairs are required.
Dismantle and reassemble heavy equipment using hoists and hand tools.
Clean, lubricate, and perform other routine maintenance work on equipment.
Maintains vehicle records by recording in service sheets and filling in work orders.
Repair and service all ancillary heavy equipment products within the established standards and by adhering to all site safety procedures.
Other duties as instructed by the Supervisor.
Experience & Qualifications
Minimum of a Grade Twelve (Grade 12)
Craft Certificate in HER from a recognized institution
Member of EIZ
Minimum of 3 years work experience in the same role.
Must have a valid class C Driver's License