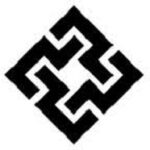 FQM
Purpose of the role:
The position of the fitter is to maximize plant availability through, maintaining the operational integrity of the plant & equipment in order to achieve production targets. Reporting directly to the Mechanical Supervisor, you shall be responsible for providing the highest quality services and that all services provided are performed within a safe and timely manner​.
Key Duties and Responsibilities:
Perform all plant maintenance tasks in a safe, timely and to a high quality and preventing any rework.
Be a self-starter and able to work with both autonomously and as part of a team.
Demonstrate a commitment to workplace safety and the safety of your co-workers.
Be accurate, methodical, practical and safety-conscious when installing and maintaining mechanical equipment.
Carry out planned maintenance jobs as per OEM Standard and work order completion.
Keep equipment available preventive maintenance such as; overhaul of pumps, pulleys, gearboxes, pinion shafts and bearing replacement on motors.
Prepare accurate service and repair reports in a timely manner.
Repair and service all plant equipment products within the established standards.
Ensure good housekeeping practices are maintained by cleaning up before, during and after every task.
Have the ability to diagnose faults with equipment through observation.
Have the ability to take care of available hand tools.
Assist in the proactive identification of repair and maintenance works required.
Ensure that all completed work orders are closed out with accurate time confirmations
Be able to work overtime if the need arises.
Be able to adhere to the safety requirements of the task.
Ensure that all tools, plant and equipment are kept in good condition, meet required safety standards and are available for use when required.
Experience​ & Qualifications:
Grade 12 Certificate.
A minimum of a Craft Certificate or its equivalent. A higher qualifications will be an added advantage.
3 years' experience in the mining industry or equivalent private industry as a fitter.
Troubleshooting abilities on various types of centrifugal pumps, conveyor drives, (gearboxes and belts) and various types of valves (experience in hydraulics and cyclones will be advantageous).
Mechanical maintenance experience in crushing, milling, flotation, tailings, reagents, water services and workshops (with preference given to fixed plant experience).
Proven Knowledge and experience on heavy mining units of processing plants in Compressors, Blowers, Thickeners.
Experience/knowledge to operate fork-lifts, man-lifts and overhead cranes will be advantageous.
Member of the Engineering Institute of Zambia [EIZ].
Must have a valid Zambian driving License.
Behavioural Traits & Skills:
The ability to make informed decisions.
Effective written and verbal communication skills.
A positive, self-motivated and conscientious attitude.
Detail Orientation.
Problem Solving.
Team player.