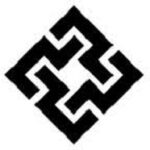 At First Quantum, we free the talent of our people by taking a very different approach which is underpinned by a very different, very definite culture – the "First Quantum Way".
Working with us is not like working anywhere else, which is why we recruit people who will take a bolder, smarter approach to spot opportunities, solve problems and deliver results.
Our culture is all about encouraging you to think independently and to challenge convention to deliver the best result. That's how we continue to achieve extraordinary things in extraordinary locations.
Job description:
Purpose of the role:
Responsible for the execution of all auto electrical work and Air-conditioning repairs on various vehicles in a safe and timely manner to client standards and specifications.
Key Responsibilities:
Repair and service mining equipment both in w/shop and out in field when required on breakdowns
Install, maintain, diagnose faults and repair electrical wiring.
Diagnose, service and repair faults on electronically controlled vehicle systems such as engine management systems, hydraulic control systems, transmission control systems and machine monitoring systems.
Complete service vehicle / equipment daily pre-start checks
Be able to read and understand wiring diagrams produced by various OEM`s
Be able to read and understand workshop manuals and be able to follow the diagnostic procedures required for specific faults
Repair systems to OEM`s specifications.
Be able to use diagnostic tools including the use of a multimeter.
Service equipment as per service schedules supplied by Planner
Repair equipment efficiently and consistent with the required standards of work
Ensure work area is maintained according to correct housekeeping and environmental procedures
Report any environmental incidents as soon as possible and assist as directed in all clean-up and containment activities
Make use of workshop manuals/operation manuals when required
Ensure that a clear hand-over is completed to the supervisor
Maintain a professional work ethic through effective, honest communication with supervisors, peers, and operations personnel at all times.
Any work experience on mobile cranes will be a great advantage.
Maintain work area/s in a satisfactory condition and ensure compliance with Workplace.
Other duties as instructed by the Supervisor
Qualifications:
Minimum of a Grade Twelve Certificate (Grade 12)
Craft Certificate in Auto Electrical Repairs / Equivalent from recognized institution
Valid Class C Driving License
Member of EIZ
Craft certificate in refrigeration management will be added advantage.
Experience:
A minimum of 3 years' relevant experience as a qualified Auto Electrician