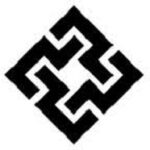 Overall Job Purpose
Responsible for the execution of all auto electrical work and Air-conditioning repairs on various vehicles, Earth moving machineries and ancillary equipment to ensure maximum operational performance is achieved in a safe and cost effective manner while ensuring compliance with relevant procedures, polices, legal requirements and consent conditions
Specific Job Responsibility
Perform auto electrical work on vehicles and heavy equipment machinery.
Adhere to the company's planned and preventive maintenance schedules and procedures.
Respond to unplanned breakdowns when on duty timeously.
Design and build auto electrical systems required to support operational functions
Prepare wiring diagrams and specifications for low voltage electrical equipment applications
Inspect electrical systems, equipment, and components to identify hazards, defects, and the need for adjustment or repair, and to ensure compliance with codes.
Assist to determine critical spare parts in order to generate strategic critical list and reasonable stock level for spare parts.
Help design, wire or re-wire electrical circuits to improve the reliability of the electrical equipment.
Prepare sketches or follow blueprints to determine the location of wiring and equipment and to ensure conformance to building and safety codes.
Diagnose and repair electrical faults in various vehicles and machinery
Maintain work area/s in a satisfactory condition and ensure compliance with Workplace Health and Safety requirements
Maintain the correct and safe usage of all hand tools and company property within your section.
Other duties as instructed by the Supervisor.
Job Specific Competencies
Demonstrated application of continuous improvement principles.
Demonstrated ability to work safely and improve team safety awareness.
Member of the Engineering Institution of Zambia (EIZ).
Can demonstrate understanding of mobile equipment electrical circuit analysis, troubleshooting, installation and repair.
Proven ability to maintain, repair, wire, and install auto electrical components including electrical harnesses, starter motors, alternators, valves, solenoids.
Key Job Attributes
Able to handle work with a great sense of professionalism
Possesses good organizational skills
Identify repairs required via unfair wear and tear, and advise the shift supervisor.
Maintain a professional approach to duties and responsibilities with the capability of making timely, rational decisions and an ability to meet deadlines.
Act with honesty and integrity in all areas: maintain confidentiality in dealings with subordinates, clients and customers.
Demonstrate accuracy, time management and organizational skills.
Maintain a professional work ethic through effective, honest communication with supervisors, peers, and subordinates.
Commitment to reach or exceed maintenance, operational and safety goals.
Work effectively in a team environment, supporting other team members when needed.
The ability and drive to manage maintenance work group in a technically challenging and geographically remote maintenance environment.
Sound planning, analytical, and problem solving skills.
Well-developed interpersonal, written and oral communication skills in English.
Knowledge and understanding of diverse third world cultures and customs an advantage.
Experience required to perform in this job
Knowledge in Basic First Aid and Basic Health and Safety
Excellent team building, organisation and communication skills
At least 5 years' working experience in heavy equipment operations preferably in the mining environment.
Proven experience in maintenance of mining industry diesel propelled ancillary mobile equipment and/or drills including dozers, excavators, wheel dozers, service trucks, and wheel loaders.
Experience in maintenance of diesel propelled drills such as Sandvik
Experience in some or all of the following machines: Volvo AF40 series; Komatsu D375, D475, HD1500,HD758, WA300, WA600, WD500 and WD900 series; Liebherr 9100 and 9250 series;
Qualifications
Full grade twelve (12) certificate
Craft Certificate/ Diploma in Automotive Engineering with a Specialization in Auto-Electricity
Valid Driver's license