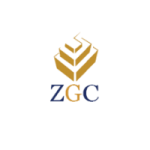 Zambia Gold Company Limited
Zambia Gold Company Limited (Zambia Gold) was incorporated on 10 January 2020. Zambia Gold (the 'Company') is co-owned by ZCCM Investments Holdings Plc with a 51% stake and the Ministry of Finance owning the remaining 49% stake.  Zambia Gold is mandated to lead the development of the gold sector in Zambia by undertaking commercial activities for the benefit of all stakeholders. In order to achieve this objective, Zambia Gold Company will broadly undertake the following activities:
Acquire exploration licenses and carry out mineral exploration with a focus on gold (either directly or in partnership with other entities)
Develop and operate mines for gold and other precious minerals
Refining, grading, producing, cutting and processing of gold and other precious minerals
Buying and selling of gold and other minerals
Support artisanal mining operations and transforming these into commercially viable activities
Pursue value addition opportunities in the precious metals sector
In order to achieve this mission, the Company invites applications from suitably qualified and experienced individuals who are innovative, energetic and performance-driven to fill the following position:
Job Title: Articulated Dump Truck Equipment Operator x1
Location: Mwinilunga
Department: Mining
Report to: Shift Supervisor
Job Purpose
Safe operations of ADT Equipment and perform other duties at Kasenseli Gold Project Mine Site as need may arise. Maintain at all times high standards of Safety and Environmental management expected for the operations.
Main duties
Operates the ADT (Articulated Dump Truck) in a safe and productive manner as per  operating standards.
Completes correct pre-start checks and correct start up procedure on the ADT.
Obeys haul routes speed limits and minimises spillages on haul routes.
Maintains housekeeping standards on the ADT.
Carry out other projects work at Kasenseli Gold Project as directed by the supervisor.
Should be able to effectively reverse in tight and steep areas when loading and tipping.
Qualifications and experience
1. Professional Qualifications

Preferably full Grade 12 Certificate
RTSA Code B Driving Licence or Heavy equipment certificate from recognised institution is desirable
Work experience in rocky terrain will be added advantage.
2. Minimum Relevant Pre-Job Experience:

6 years work experience in mining industry or any other operations
Skill Specifications:

Good Communication skills.
Knowledge of Health and Safety rules.
Reliable, Team player, self-starter and self-supervisor.
Other Attributes (Personality Traits)

Honest
Integrity
Persuasive
Pleasant
Zambia Gold Company Limited provides equal employment opportunities to all Zambians on merit without discrimination on the basis of age, gender, colour, tribe, disability, or religion.
Interested, suitably qualified and experienced persons should send their application together with certified copies of Academic and Professional certificates; a detailed Curriculum Vitae with traceable references and copy of the NRC should reach the undersigned not later than Friday, 23rd July, 2021.
Only shortlisted candidates will be responded to.

Head Human Resources and Administration
Zambia Gold Company Limited
Subdivision F/377a/30/B
Kudu Road, Kabulonga
LUSAKA
Email: [email protected]
Download the document here: ZGCL Advertisement 11 July 2021