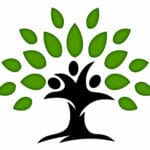 Forest Park Specialised Hospital
POSITION: ART OFFICER
REPORTS TO: MEDICAL DIRECTOR
KNOWLEDGE, SKIL, ABILITIES, EXPERTISE AND COMPLEXITY:
Knowledge of HIV and AIDS
Ability to provide a wide range of clinical services and capable of effectively transference of skills, effective communication.
Excellent written and verbal communication skills
Ability to work independently with initiative to manage high volume of work load.
Ability to lead and work in teams to accomplish given tasks.
MINIMUM REQUIREMENT STANDARDS:
Diploma in Clinical Medicine with Post-Basic Comprehensive HIV Management Training with at least 5 years' practical continuous relevant clinical experience.
Trained in current HIV management, care and treatment and additional training in both pediatric, adolescent and adult rational ART use is an added advantage.
Experience in working in a health facility offering HIV comprehensive care and treatment.
Demonstrate knowledge of HIV knowledge and the various interventions being offered to prevent and control the morbidity and mortality arising from the infection will be an added advantage.
Ability to provide a wide range of clinical services, capable of effective communication and transference of skills.
Excellent report writing and computer software skills for word processing.
How to apply
Applications with detailed CV indicating current contact numbers, copies of certificates and testimonials to be submitted to the undersigned to E-mail address: 
[email protected]
or address it to:
The Human Resource Manager
Forest Park Specialised Hospital
P.O. Box NM 90
Lusaka.