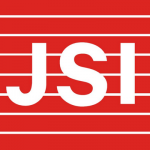 John Snow, Inc. (JSI) seeks highly qualified and accomplished public health leaders and providers for the awarded United States Agency for International Development (USAID) funded Supporting an AIDS-Free Era (SAFE) Project in Zambia. The five-year project which is led by JSI in partnership with Abt Associates, mothers2mothers, and the Catholic Medical Mission Board, works to reduce HIV mortality, morbidity and transmission, while improving nutrition outcomes and family planning integration in three provinces: Central, Copperbelt, and North-Western. USAID SAFE works with the GRZ, private sector and civil society institutions at the national, provincial, and district level to increase access to ART for HIV positive adults and children, reduce the incidence of new infections, improve Nutritional Assessment, Counseling and Services (NACS) and family planning services, and increase the capacity of local health institutions to better serve affected populations.
Job Summary
The USAID SAFE Project works closely with GRZ health facilities to provide HIV/AIDS services in Central, Copperbelt & North-province Provinces. The project now seeks the services of experienced, qualified and energetic health professionals to fill the position of ART providers/facility-based clinicians who will be based in the districts across the Province This position will report to the SAFE Provincial Director of Clinical Services and staff at the facility TBD.
Primary Responsibilities and Duties:
Provide the complete range of services to ART clients on a daily basis;
Initiate new clients on to treatment using the most recent treatment guidelines from MOH;
Ensure that ART clients have their laboratory investigations and receive their results as per GRZ standards;
Follow up with the Laboratory on outstanding results;
Inform SAFE/Facility about any signs of drug resistance that you observe
Work with treatment adherence supporters to ensure that all patients are retained on treatment and that they get positive outcomes from treatment;
Refer clients who are not ART adherent to treatment adherence supporters for counselling and to develop adherence plan including parents struggling with paediatric adherence.
Work with district and SAFE Project nutritionists to provide all clients with a Nutrition Assessment and Counselling service
Work with the M&E unit and project Strategic Information Assistants (SIA's) to compile trends related to the UNAIDS strategy of 90-90-90;
Establish a system for daily data review on key indicators which includes reporting anomalies or data spikes to supervisor. Develop responsive action plan where appropriate;
Work with M+E unit to observe and document trends related to viral load results for each client and per facility and report cases of high VL through relevant channels;
Attend facility and district led meetings on ART particularly those involving SAFE supported facilities;
Conduct consultative facility level meetings with the aim of sharing and reviewing data and making action plans;
Establish communication pattern with the TB department to make bidirectional referrals and to rule out co-morbidity of HIV and TB;
Provide on-site mentorship to facility staff on new developments in ART;
Complete monthly and quarterly reports as well as participate in DQA activities;
Work closely with and supervise community volunteers to ensure that they are maximizing time, attending to duties and following and supporting clients, which includes the indexing of newly HIV diagnosed clients, following-up with pre-ART clients who need initiation and active tracking of defaulters.
Any other duty assigned by SAFE Senior staff;
Qualifications, competencies and core operational behaviours
Diploma/Degree in Clinical Sciences/Clinical Medicine OR Nursing Diploma/Degree with additional training and experience in adult and/or paediatric ART;
Willingness and ability to work long hours and hours outside of 8-5;
Willingness to work in the field and to support and supervise volunteers outside the facility;
Ability to work in harmony with GRZ and SAFE staff and adhere to code of conduct and ethics;
Maintain positive communication skills and personality appropriate for mentoring health workers and on the job training;
Able to exhibit professionalism, respect, confidentiality and positivity;
Ability to be flexible and innovative while adhering to best practices;
In-depth knowledge and understanding – practice of both WHO and Zambian treatment guidelines;
Ability to multi-task efficiently and prioritise activities in support of Project goals and deadlines;
Willingness to support roving/mobile teams when called upon.
Find Zambia Jobs – The best job board for Jobs in Zambia