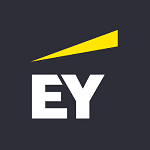 At EY, you'll have the chance to build a career as unique as you are, with the global scale, support, inclusive culture and technology to become the best version of you. And we're counting on your unique voice and perspective to help EY become even better, too. Join us and build an exceptional experience for yourself, and a better working world for all.
This role is a Talent advisor and Business Partner (Associate Director) responsible for an Area. The role will work closely with an Area Talent leader to understand and influence business strategy and workforce requirements and will translate business needs into Talent function priorities, working with Talent Functions to ensure that Talent services/solutions deliver business value. Where necessary, the role will provide insight to support effective design of Talent solutions to benefit the Area and champion the Talent roadmap and initiatives to support adoption in the Area.
The opportunity
The role will build & nurture proactive relationships with Region Talent Leaders and their teams ensuring Area Talent strategy and priorities are executed effectively. Reporting to the Area Talent Leader, work as trusted partner and strategic Talent advisor to an Area business leaders and Region business leaders (where required).
Your key responsibilities
Understand and influence business strategy and drive the Talent/people agenda
Interact with senior business leaders and provide advice on all talent matters that contribute to achievement of Area strategy and objectives
Identify and assess business needs, and communicate business issues and opportunities to the appropriate Service line&/or Talent functions and ensure needs are addressed by new services or changes to Talent services/solutions
Work with the Area Talent leader to connect Area relationship leads in each SL &/or Function to the Area agenda
Respond to complex and urgent Talent queries from Area stakeholders, leverage experience across Talent ecosystem to provide guidance and address Talent matters. Where required, prepare presentations and reports as requested by business leadership to support strategic priorities
Where required, lead the Talent workstream of x-SL or x-functional business-led projects (i.e. M&A, organization re-structuring). Act as key Talent advisor ensuring that business changes consider and address Talent priorities and optimise the engagement of EY people
Champion the Talent change roadmap in an Area/Regions and provide input to ensure the effective design and implementation of changes to Talent services in an Area
As directed by the Area Talent Leader, work to manage effective relationships and communications with Region Talent leaders and teams.  Lead or participate in networks to: communicate Area business and Talent strategy, share best practices and to collaborate to resolve problems that will enhance Region Talent delivery
Where required, handle complex employee relation matters, consulting with the key stakeholders to resolve issues
Ability to interact with and provide credible advice to senior business leaders. Capable of working independently to advise business leaders on Talent matters
Understand business strategy and performance trends and consider implications for Talent/workforce. Work with the Area Talent leader to help determine Area priorities
Leverage internal workforce data and models to consider strategic workforce planning issues globally. Ensure data and analytics can be presented effectively to leadership
Analyse the Talent implications of complex business changes and ensure Talent requirements are managed effectively
Analyse business issues/opportunities as they relate to Talent/workforce. Assess root causes and propose solutions. Partner with Talent functions to ensure the development of business cases to raise requests for investment and project resources to enable change
Skills and attributes for success
To qualify for the role, you must have
Business and commercial acumen – ability to understand business imperatives and consider the implications for Talent
Significant relationship management skills – ability to work with, challenge and advise a business partner
Consulting skills – ability to understand business challenges, assess issues/opportunities and propose solutions
Project/Change – sound knowledge of project management and change management methods and application
Strong cultural awareness – ability work in globally dispersed teams and with networks across diverse geographies and apply a global mindset to working effectively with others
Talent management services, associated processes and best practices, including employee relations
Teaming skills – partner effectively across talent ecosystem and wider EY firm
Communication skills – ability to convey complex issues succinctly and clearly in a timely way
Organizational skills – the ability to set priorities, operate within budget and effective time frames
Cope with ambiguity – to drive change and performance outcomes in a complex and agile environment
Diversity & Inclusion – demonstrate inclusive leadership skills in the broadest context
Ideally, you'll also have
Bachelor's degree in related field and or experience.
As required, work with business and Talent colleagues to ensure the stakeholder group receives effective, data-driven advice. Leverage colleagues as required to ensure work is managed effectively
Where required, lead the Talent workstream of business change initiatives, helping ensuring Talent deliver the required outcomes effectively
Where required, work as an SMR for the Area and contribute to the design, development and deployment of Talent change projects and solutions
Manage networks to enable the Area Talent leader to communicate effectively with Region Talent consultants
Effectively work across the talent eco-system and wider firm to enable execution of Area talent priorities
Independently maintain and leverage (when appropriate) an internal network, including effective partnerships with senior stakeholders, across EY practices/departments that will enable personal effectiveness in the position
Due to global nature of the role; travel and willingness to work alternative hours will be required
English language skills – excellent written and verbal communication will be required
What we look for
Extensive experience in a closely related role as a business partner or strategic advisor in Talent. Significant experience of interpreting business strategy and championing the successful execution of strategic priorities. Significant experience of operating and influencing across multiple levels of an organization. Credible trusted advice to senior business leaders to address challenges, diagnose root causes of performance gaps and recommend options. Experience of influencing and communicating challenging messages between the business and talent teams where necessary. Significant experience of leading global virtual teams/networks. Experience of leading change working effectively with project resources to deliver required outcomes. Significant experience of coaching leaders through the embedding of change initiatives in global, matrix organizations (such as EY). Strong experience of sponsoring or acting as subject matter representative on projects. Significant experience of working in fast-paced, ambiguous, stressful environments to deliver required results
What we offer
We offer a competitive remuneration package where you'll be rewarded for your individual and team performance. Our comprehensive Total Rewards package includes support for flexible working and career development, and with FlexEY you can select benefits that suit your needs, covering holidays, health and well-being, insurance, savings and a wide range of discounts, offers and promotions. Plus, we offer:
Continuous learning: You'll develop the mindset and skills to navigate whatever comes next.
Success as defined by you: We'll provide the tools and flexibility, so you can make a meaningful impact, your way.
Transformative leadership: We'll give you the insights, coaching and confidence to be the leader the world needs.
Diverse and inclusive culture: You'll be embraced for who you are and empowered to use your voice to help others find theirs.
If you can demonstrate that you meet the criteria above, please contact us as soon as possible.
The exceptional EY experience. It's yours to build.
EY | Building a better working world 
EY exists to build a better working world, helping to create long-term value for clients, people and society and build trust in the capital markets.
Enabled by data and technology, diverse EY teams in over 150 countries provide trust through assurance and help clients grow, transform and operate.
Working across assurance, consulting, law, strategy, tax and transactions, EY teams ask better questions to find new answers for the complex issues facing our world today.
Find Zambia Jobs – The best job board for Jobs in Zambia