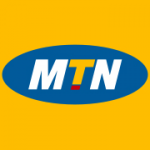 Job Description
The key responsibilities for this role include but not limited to the following:
Provides support to appointed Distributors, to ensure the achievement of set sales targets, including ensuring appropriate branding of distributor facilities, supply of adequate stocks and training on any new products and services;
Assists distributors with breaking down the zonal targets amongst distributor teams and implement a monitoring system and alignment to ensure all teams understand their Key Performance Indicators (KPIs) and deliver on targets expected;
Builds capacity in distributor sales staff by accompanying them in the trade and providing coaching on sales activities to ensure distributor coverage effectiveness in the zone in line with planned targets;
Identifies training needs amongst distributor staff and liaises with Area Manager for execution;
Conducts distributor sales reviews on a daily and weekly basis and takes action to align distributor staff and personal sales to targets. Provides updates on distributor retail universe performance on a monthly basis to the Area Manager;
Monitors distributor Route Profitability and advises measures for improvement;
Manages the area Sales Champion team towards targets, ensuring that the teams have the required information, resources, training and supervision to achieve such targets;
Forecasts growth in customer numbers, numeric distribution and revenues in line with departmental (area) objectives within the zone and agrees action to be taken to achieve the growth with Area manager.
Requirements
Grade 12 certificate with 5 credit or better of which English and Mathematics are a must;
Diploma in Sales & Marketing or equivalent;
Must be a holder of a manual driving license obtained at least 2 years ago;
2 years sales experience in a service industry;
Experience in telecommunications environment will be an added advantage.