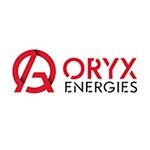 ORYX Energies Zambia Limited
ORYX Energies is one of Africa's largest and longest established independent providers of oil and gas products and services. In pursuit of its business strategies in Zambia, the company invites applications from suitably qualified individuals for the position mentioned below, to join its team at ORYX Energies Zambia Ltd, based on the Copperbelt and Lusaka.
Purpose Of The Job
Reporting to the National Sales Manager with a function reporting line to the General Manager- Lubricants. The Area Sales Manager will have the responsibility and accountability for all the hydrocarbon and Lubricants business, that is, sales, business development and credit sales management.
Main Duties
Ensure that the fuels, lubricants and LPG (Liquified Petroleum Gas) business achieves correct pricing, profitability and volume growth agenda.
Ensure implementation and continuity of the fuels and lubricants strategy / business model.
Manage accounts directly and provide all technical support.
Manage and work together with the Oryx dealers/ distributor to ensure KPI´s are achieved within Oryx standards.
Manage Lubricants, fuel and LPG supply chain interface.
Understand the market and competitor positioning in the Zambian market and keep updated records of market size.
Plan and deliver the plan including income, cash flow, acceptable loss percentage and other financial and non-financial targets among other key duties.
Education, Training & Skills
Must be a University Degree in Engineering, Marketing or Business Administration or equivalent, having a commercial background will be an added advantage.
Must have a Grade 12 School Certificate/GCE
Two years sales and marketing experience with demonstrated achievements of success in fuel and lubricants or petroleum products.
Must have a strong lubricants technical background is essential but not a limiting factor
Must have a proven track record in key account management and retail business for both fuel and non-fuel business.
Should possess high level of analytical, negotiation, communication, interpersonal and entrepreneurial skills.
Must Computer literate and knowledgeable in usage of Microsoft office application packages (MS Word, Excel, Powerpoint, Publisher etc)
Must self-motivated and able to work with minimum supervision
Must have good communication skills (strong oral and written communication inclusive)
Must be a Team player
How To Apply
Address application letters to:
The Human Resource & Communications Officer
Oryx Energies Zambia Limited
Plot No. 875 Zambia Road
P. O. Box 230074
Ndola
Interested persons should apply enclosing Academic and Professional Qualifications, plus a Comprehensive CV: stating the Position in the Subject Line of the email to – [email protected] not later than 29 October, 2021.
Hard copy application letters will not be considered.
Find Zambia Jobs – The best job board for Jobs in Zambia