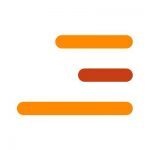 We invite suitably qualified and experienced candidates based in Lusaka to apply for Archives Officer position.
Job Mission:
Perform clerical functions in the Archive department. Organized and effective management of all loan files and documents. Retrieve loan files and refund documents as and when requested and give access to appropriate staff. Maintain loan file and refunds databases. Provide support to the branch Operations department in managing records. Keep the records safe and secure in a proper place with a locking system.
Main Responsibilities:
Assisting in tracking, locating and retrieving records by maintaining a central set of Transfer Lists of documents
Verifications of loan and refund files received from the branches against what is in the system for the stated period
Labelling files according to system information
Filing of all documents according to YesCash Zambia Archiving policy
Coordinate and collaborate with all departments in managing loan and refund documents.
Adhere and comply with YesCash Zambia Archiving policy.
Communicate to the Archive supervisor on all aspects pertaining to the Archive department
Qualifications and Skills
Certificate in Library and Information services/management or better
At least one year work experience in record keeping field
Computer literate
Relevant record keeping skills
Organisational skills
Honesty and Integrity
Good organizational and multi-tasking skills.
Attention to details and thoroughness
Time Management
Strong interpersonal and communications skill.
Enthusiastic and self-starter,
Analytical, good problem solver.
Find Zambia Jobs – The best job board for Jobs in Zambia