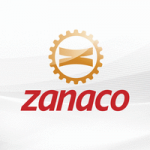 Zambia National Commercial Bank PLC
Zanaco Plc is inviting applications from suitably qualified and experienced individuals for the following job aimed at contributing to the Bank's strategic vision, in the Information Technology Division under the Projects & Technology Transformation Department at Head Office: –
Application Development Specialist (x1)
Job Purchase
The function is responsible for designing, coding, enhancing and testing of software applications to meet business requirements as well as the banks digital growth. He/she will be required to apply their functional knowledge and technical expertise in the implementation of configuration changes and maintenance of Zanaco software applications.
Under the supervision of the Enterprise System Architect Head, the following are among the Job Key Responsibilities:
Design and implementation of analyses that will identify requirements related to people, processes and technology.
Design and develop applications based on technical/functional design documents. Includes hands on involvement in designing, coding and testing of program modules.
Development of technical design documents (specifications) based on Business Requirements Documents.
Maintenance, repair and performance tuning of applications.
Plan, Manage and Deploy Bank Application Fixes.
Facilitate root cause analysis of Bank Application issues.
Manage own work product, schedules and deliverables.
Assigned and accountable for specific areas of responsibility/deliverables.
Ability to identify, assess and provide resolution of complex issues and problems.
· Any other responsibilities or tasks as maybe assigned by management.
INTERNAL/EXTERNAL CONTACT
External: Regulators, External Auditors
Internal: All internal Business Units
Qualifications And Experience
Bachelor's Degree in Information Technology / Software Engineering.
· Grade 12 Credit or above mandatory in Mathematics and English and any other three subjects
At least four (4) years of experience in Software Engineering
Application development experience utilizing web-based applications such as J2EE, JDK, Struts, Spring, Hibernate, as well as Mobile Application Frameworks an added advantage
Experience with the following technologies, platforms and languages: XML, Web services, CSS, JavaScript
Agile project management experience an added advantage
Content Management System experience an added advantage
Job Core Competencies
Communication and presentation skills.
Analytical skills
Research skills
Decision Making and Problem Solving
Drive for results
Customer service orientation
Attention to detail
Teamwork
Planning skills
Application Procedure
All applications must have an application/cover letter and detailed curriculum vitae indicating the position being applied for in the subject line and should be sent by email to [email protected] no later than Wednesday, 24th November 2021.
Kindly note that you MUST attach copies of Grade 12 and Tertiary qualifications along with the application cover letter and curriculum vitae. Applications sent without these attachments WILL NOT be considered.
ONLY SHORTLISTED APPLICANTS WILL BE COMMUNICATED TO.
Zanaco provides equal opportunity in employment for all qualified persons and prohibits discrimination in employment (women are encouraged to apply).