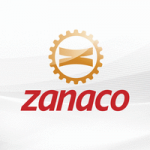 Zambia National Commercial Bank
Zanaco Plc is inviting applications from suitably qualified and experienced individuals for the following job aimed at contributing to the Bank's strategic vision, in the Information Technology Division under the Projects & Technology Transformation Department at Head Office: –
APPLICATION DESIGN AND DEVELOPMENT SENIOR SPECIALIST (X1)
JOB PURPOSE
The function is responsible for the support, development and implementation of applications. This role works with architects, data analysts and business analysts to accept requirements, translates these requirements into solution design and participates in the full development process lifecycle from concept through testing, implementation, and support using the Agile development methodologies.
Under the supervision of the Enterprise System Architect Head, the following are among the Job Key Responsibilities:
Design, develop and maintain system interfaces.
Develop and maintain code for application systems based on functional specifications, best practices and without appreciable direction
Create and maintain documentation and communicate using collaborative tools
Work with business analysts to produce end user functionality
Provides input and recommendations to project leadership and team members regarding applications systems analysis, design, development, and implementation.
Create, implement and maintain a continuous improvement plan for software development
Continuously improve systems and solutions
Understanding the use cases (and/or user stories) in order to oversee the design of the architecture for the products to be built
Drive consistent standards and approaches throughout the development team
Making technical recommendations to business in order to automate and make processes efficient or improve customer experience.
Collaborate with the vendors to identify the features that might be of value to Zanaco
Provides the options in the determination and implementation of architectural solutions.
Evaluates current and future solutions, applications, technologies and establish overall requirements and planning objectives.
· Any other responsibilities or tasks as maybe assigned by management.
INTERNAL/EXTERNAL CONTACT
External: Regulators, External Auditors
Internal: All internal Business Units
QUALIFICATIONS AND EXPERIENCE
Bachelor's degree in Information Technology / Software Engineering.
· Grade 12 Credit or above mandatory in Mathematics and English and any other three subjects
At least five (5) years of experience in Software Engineering
Knowledge about various architectures and protocols such as MOM, XSLT, SOA, UDDI, EDA, REST, XML, FTP, WSDL, and SOAP, ISO 8583 an added advantage
Understanding of core banking applications, card management systems, Payment Solutions i.e. Card, Mobile, Internet, USSD, Apps
Certification in database engineering using Oracle and SQL development
Agile project management experience an added advantage
Experience with Banking is an added advantage
JOB CORE COMPETENCIES
Communication and presentation skills.
Analytical skills
Research skills
Decision Making and Problem Solving
Drive for results
Customer service orientation
Attention to detail
Teamwork
Planning skills
APPLICATION PROCEDURE
All applications must have an application/cover letter and detailed curriculum vitae indicating the position being applied for in the subject line and should be sent by email to [email protected] no later than Monday, 29th November 2021.
Kindly note that you MUST attach copies of Grade 12 and Tertiary qualifications along with the application cover letter and curriculum vitae. Applications sent without these attachments WILL NOT be considered.
ONLY SHORTLISTED APPLICANTS WILL BE COMMUNICATED TO.
Zanaco provides equal opportunity in employment for all qualified persons and prohibits discrimination in employment (women are encouraged to apply).