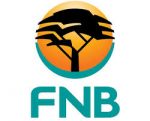 Anti Money Laundering Screening Specialist – IRC206585
at Zambia, Lusaka, Zambia in FNB Zambia Compliance
Ends 30 Sep 2021
Purpose
Provide expertise in the management and centralised control of screening information. To enable compliance by managing the screening information appropriately and providing access to appropriate users so that the Bank is protected from regulatory and compliance risk.
Experience and qualifications
Minimum: Grade 12.
Preferred: Degree in any related field.
Minimum: 1 –3 years working experience in AML; Financial crime or Know your Customers KYC processes.
Computer literate and competent in using Excel and understands data sets.
Responsibilities
Perform work duties in a manner where additional costs are not incurred.
Cultivate and manage objective working relationships with a variety of stakeholders.
Ensure that delivery is accurate, timeous and of an acceptable standard.
Know and understand customer needs in order to deliver a quality service.
Establish a sound risk management culture through awareness to influence behaviour and drive the importance of compliance.
Resolve all customer queries efficiently, and within agreed timelines.
Manage relationship with various vendors and list/system suppliers.
Monitor adherence to SLAs and the quality of services/goods provided.
Use expertise to advise internal clients on required screening tools and systems.
Assess screening trends within the Group and externally within the industry and FCR to advise the Group the appropriate screening standards by keeping abreast with global best practice.
Conduct required work activities in line with applicable laws, policies and procedures stipulated in FNB.
Ensure that various clients use information/lists accordingly and that any changes to information/lists are conducted according to the appropriate governance processes.
Provide input into the risk identification processes development and communicate recommendations in the appropriate forum.
Ensure that lists are correctly maintained on a daily basis with the latest available information that clients can access and utilise.
Reconcile lists to ensure consistency of standards where applicable.
Understand internal client landscape that utilise the various lists and analyse the uses of the lists to ensure that their needs are met.
Create and update database/s with findings, recommendations and relevant information to enhance the identification of trends and analysis.
Categorise lists and associated content based on the various list type
Track spikes and statistics of hits and conduct root course analysis to predict future patterns and plan resourcing accordingly.
Review and assess effectiveness of list management processes and
Practices and enablers and identity opportunities to improve and implement processes through comprehensive business case.
Conduct research and information gathering activities. Collate and analyse information to serve as input to managerial reporting or decision making.
Continuously assess own performance, seek timely and clear feedback and request training where appropriate.
Participate and contribute to a development culture where information regarding successes, issues, trends and ideas are actively shared.