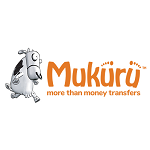 An exciting opportunity exists for an Anti-Money Laundering Officer (AMLO) to join our team based in Lusaka, Zambia.
The purpose of this role is to conduct periodic branch inspections. During these inspections the successful candidate will assess AML knowledge of staff, perform audits of transactions, and carry out safe counts. The AMLO will represent the Mukuru AML/Compliance team in all matters with the FIC, including inspections, workshops, and correspondence.
Duties and Responsibilities (include but is not limited to):
Ensure that the policies and requirements set forth by the – THE AML/CFT LAW established under Section 3 of the Prohibition and Prevention of Money Laundering Act, No. 14 of 2001, amended Act, No. 44 of 2010.; Anti-Terrorism Act No 21 of 2007; Financial Intelligence Centre Act No 46 of 2010; and The Anti-Corruption Act, No. 3 of 2012.
Provide and administer training with the objective to increase and maintain staff knowledge
Ensure new hires receive practical training in all AML and CFT legislation, as well as Mukuru Financial Services LTD's Internal Policies by their branch manager and senior staff
Administer periodic quizzes on AML and CFT legislation and procedures
Be responsible for in-country reporting to the FIC
Key Requirements:
Grade 12 / equivalent (Essential)
Degree / Diploma in relevant field (Desired)
Minimum 2 years' experience in the AML industry (Essential)
Fluent in English and Bemba / Nyanja (Desirable)
Additional Skills:
Computer skills
Verbal and written communication skills
Organisational & administrative skills
Analytical skills
Attention to detail
Interpersonal skills


If you do not receive any response after two weeks, please consider your application unsuccessful.
NB: ALL STAFF APPOINTMENTS WILL BE MADE WITH DUE CONSIDERATION OF THE COMPANY'S EE TARGET
Find Zambia Jobs – The best job board for Jobs in Zambia