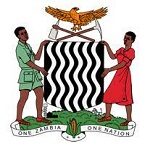 Civil Service Commission
The Civil Service Commission invites applications from suitably qualified Zambian Nationals to fill the vacant position(s) in the Ministry of Defense.
Job Title: Aneasthetist
Position: 2 Vacancies
Salary Scale: (L)
Station: Maina Soko Military Hospital – Ministry of Defense
Department: Anaesthesia and Critical Care
Job Purpose
To undertake the provision of Anaesthesia support services in order to facilitate treatment and sustain patients' lives.
Duties and Responsibilities
The successful candidate will be reporting to the Consultant – Anaesthesiologist and shall be responsible for:
a) Undertaking effectively the counselling of patients in order prepare them for surgical procedures.
b) Undertaking effectively the administration of anaesthesia in order to enhance perioperative care and improve health outcomes for patients.
c) Undertaking periodically monitoring and evaluation of anaesthetic programmes in order to facilitate implementation of appropriate interventions
d) Supervising timely the development of individual and unit work plans in order to monitor and evaluate performance.
e) Supervising effectively human and material resources in order to facilitate achievement of set objective.
Knowledge and Skills Requirements
The applicant must have the following requisite qualifications:
a) A Full Grade Twelve (12) Form 5 School Certificate with a minimum of five (5) 'O'Level Credits or its equivalent.
b) Bachelor of Medicine and Bachelor of Surgery Master's Degree in Anaesthesiology Valid Practicing licence
c) Eight (8) years working experience.
Handwritten applications must be submitted together with detailed Curriculum Vitae, certified photocopies of National Registration Card, academic and professional qualifications to the Commission Secretary.
The closing date for receiving applications is 9 August, 2021 Please note that feedback shall only be provided to successful candidates.
All applications should be addressed to:
The Commission Secretary
Civil Service Commission
P.O. Box 50138
LUSAKA
Find Zambia Jobs – The best job board for Jobs in Zambia