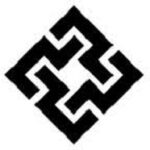 At First Quantum, we free the talent of our people by taking a very different approach which is underpinned by a very different, very definite culture – the "First Quantum Way".
Working with us is not like working anywhere else, which is why we recruit people who will take a bolder, smarter approach to spot opportunities, solve problems and deliver results.
Our culture is all about encouraging you to think independently and to challenge convention to deliver the best result. That's how we continue to achieve extraordinary things in extraordinary locations.
Job description:
Purpose
To perform different types of Oil analysis tests. I.e. Microscopic analysis, slide preparation, Spectrographic analysis, Crackle and other tests.
Key Responsibilities
Carry out Microscopic and viscometer analysis
Operate Spectrometer (ICP/RDE)
Operate Karl Fischer and other water finding tests
Standardize and calibrate the entire machines.
Database Management.
Results interpretation.
Daily progress report of samples tested.
Clean and maintain the machine on a daily basis before and after use.
Maintaining good working relationships with internal and external customers
Carry out duties as assigned by the Supervisor
Qualifications
Grade 12 Certificate
Minimum of a Diploma in Laboratory Technology or related Fields.
Experience
Minimum experience 2 – 3 years
Previous work experience in a large copper mining operation and technical laboratory will be advantageous.
BEHAVIOURAL TRAITS
Team worker
Bold initiative
Thinking Safety
Upholding Quality
Technical Skill
Driving Quantity
Driving attendance
OPERATIONAL REQUIREMENTS
Must be able to work with minimum Supervision.
Very good verbal communication skills.
A high standard of computer literacy, particularly Microsoft Office.