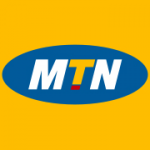 MTN Zambia
Position: Analyst FinTech Internal Control
The key responsibilities for this role include but not limited to the following:
Monitor operational finance risks in mobile money, and reports progress and actions required to maintain plans;
Reconcile interest Accounts and any MTN pre-funded accounts held with partners;
Reconciles system balances pre-and post-implementation of any major updates, changes etc;
Monitors AML/CFT risk management through transaction and provides remedial action;
Identifies, assesses and reports mobile money transactions business risks in MTN Zambia, in collaboration with the departmental Risk Champion;
Executes appropriate operational risk frameworks in supporting processes such as KYC, fraud prevention procedures and policies in place;
Ensures products and services are configured according to product specification, and that system configurations post launch are as specified in product description and report periodically on tests performed;
Tests configuration of account profiles (subscribers, merchants, agents) on Mobile Money platform periodically for limits, fees , transaction bands, vouchers, etc. and reports periodically on tests performed;
Tests invoice processing by finance department to ensure there is no revenue leakage and also incorrect application of revenue sharing agreement with merchants/ partners;
Validates month-end balances for all system accounts;
Tests business rules defined for grant and reversal of Agents Credit Float Management (ACFM), tests and analyses unauthorized/inaccurate ACFM debits/credits granted or reversed due to non-adherence to business rules/DoA, daily ACFM reconciliation and exceptions reporting;
Candidates Requirements
Grade 12 / O Level certificate with a minimum of 5 credits of which English and Mathematics are a must;
First Degree, ACCA, IT, Commerce, an AML/CFT certification will be an added advantage;
A minimum of three years' experience of auditing/risk management within an internationally recognized practice/firm or Banking environment.
Women are strongly encouraged to apply
Applications should be emailed to [email protected]. Please indicate the job title in the subject of your e-mail and use your full name and the job title you are applying for as the filename of your application. Application should consist of your letter and CV only, in a single document. Hand delivered applications will not be accepted and closing date for accepting applications is 6th April 2021.
Note: that only shortlisted candidates will be contacted.