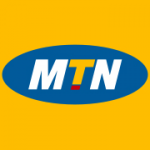 The key responsibilities for this role include but not limited to the following:
Implements customer base segmentation, analysis, and tracing;
Performs Data preparation from various sources to feed into the CVM campaign platform as part of the regular CVM campaigns;
Performs Campaign Performance Reporting and Rationalization;
Generates customer insights based on data analysis and identifying new revenue opportunities;
Performs products/portfolio analysis and recommends appropriate actions;
Provides insights on competitive landscape and market dynamics;
Develops various Dashboards/Reports: Daily, Weekly, Monthly;
Builds Predictive & Propensity models pertaining to key CVM aspects such as Churn management and ARPU, and RGS enhancement;
Works with the BI Team to analyse and profile customers and extract insights critical to drive Customer Lifecycle Management;
Works with internal business stakeholders and other cross functional teams to support CVM Unit.
Candidate Requirements
Grade 12 certificate with 5 credit or better of which English and Mathematics are a must;
Economics, Statistics, Applied Mathematics, or IT/ Engineering Degree;
At least 3 years' experience of working in the telecommunications sector or fast-moving industry in areas of data/analytics, customer value management or pricing;
Proficient in BI tool including but not limited to Excel, Power BI, SQL, Python;
Data Analytics/SQL Certification is an added advantage;
Proficiency in writing and optimising SQL queries a Must.
Women are strongly encouraged to apply
Hand delivered applications will not be accepted.
Note: that only shortlisted candidates will be contacted.