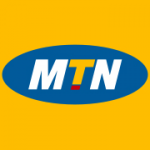 MTN Zambia
We're Good Together
Here is an opportunity to work in a true pan African Company with increasing financial inclusion through entrepreneurship
We are hiring!
Responsibilities:
Provides robust Intelligence and business analytics to support Mobile Money commercial strategy;
Carry's out comprehensive business and departmental reporting;
Monitors and forecasts revenues and other KPIs to ensure that the business has clear visibility of how each revenue line/KPI is performing against budget;
Supports MTN Zambia to improve data analytics competences and performs deep dive MoMo analytics to understand consumer usage behaviours;
Supports MFS to conduct the business planning cycle;
Participates and provides input into strategic meetings;
Manages and resolves escalations that have impact on critical path of service delivery;
Escalates issues that will result in significant time, scope, employee/customer or cost impact if not resolved;
Manages and provides solutions to issues that require formal resolution;
Develops new KPIs to better track performance;
Leverages international best practices and adapt to suit MTN environment;
Explores innovative ways to automate reporting and analytics;
Apply market research in an optimal way to add as much value as possible to other areas of the business;
Proactive research and speedy communication of results and recommendations to the relevant areas to build a competitive advantage;
Encourages continuous service improvements;
Proactively seeks information on business issues, particularly outside the Products and Services function which may impact on the commercial department;
Supports to develop business case for new products and services and provides detailed product revenue and subscriber forecast;
Conducts post implementation review of product/ services and proposes actions to improve performance;
Candidate Requirements
A degree in Statistics, Data Science, Computer Science, or related discipline and Masters is advantageous
Management Information Systems (MIS) or Business Intelligence experience of 2 years or more with at least 2 years in relevant sector/ industry
Worked across diverse cultures and geographies advantageous
Competencies in Pricing analytics and implementation, Business case development, Data mining and analytics among others.
Women are strongly encouraged to apply
Please indicate the job title in the subject of your e-mail and use your full name and the job title you are applying for as the filename of your application. Application should consist of your letter and CV only, in a single document. Hand delivered or posted applications will not be accepted.
Note: that only shortlisted candidates will be contacted.
everywhere you go