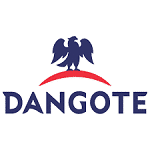 Dangote Industries Limited
Description
Self-generate by Identifying and qualifying leads, as well as defining the exchange for value and mapping variety of wastes like Commercial + Industrial (C+I) waste for AF (Alternative Fuels) and/or ARM (Alternative Resource material), especially negative costs wastes with a view to maximize revenue.
Develop strategy for Dangote Cement AF mapping, and establish programs targets for AF C+I waste.
Develop suppliers by establishing supply contacts (agreements); and prepare waste classification while ensuring compliance with environmental regulations regarding waste management.
Develop good customer orientation and excellent relations with stakeholders like the Government authorities, Communities, and plant teams.
Make the planning for the plant and produce reports to track financial performance of AF use for Zambia.
Carry out market intelligence and risk analysis, investigate various product life cycle and anticipate key business development opportunities, while ensuring a sustainable market development (production, collection, disposal).
Keep abreast of and constantly update the AF community of developments in relevant waste management techniques.
Requirements
Diploma or Bachelor's Degree in Economics, Environmental, Chemical or Processing Engineering .
With 1 to 3 years of professional experience in business development, project management, industry/business management, purchasing &supply etc.
Strong attention to detail with excellent time management and planning skills.
Strategic and innovative thinker who can effectively propose and advance new ideas.
Resilient, flexible, a skilled problem solver with readiness to help even in other sections.
Experienced with data management and analysis to generate reports.
With a "Can do" attitude and be able to thrive in a fast paced work environment.
Strong attention to detail with ability to understand and master Kiln operations
Benefits
Medical Insurance Cover
In-House Pension Scheme
Quarterly Production Bonus
Life Assurance