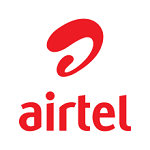 DEPARTMENT : Airtel Mobile Commerce
VACANCY : Airtel Money – IT Project Manager
LEVEL : Senior Manager
LOCATION : Lusaka, HQ
JOB PURPOSE
To own and drive the successful execution and delivery of all Airtel Money project implementations through financial and resource management. To ensure project results contribute positive business value and agreed-upon scope, cost, schedule and quality objectives are met.
CORE RESPONSIBILITIES ARE TO:
Manage and drive execution and delivery of all Airtel Money projects.
Manage project communication, planning and development.
Manage internal and external stakeholders by preparing and executing Airtel Money project plan requirements to ensure achievement of desired outcomes.
Manage the business planning aspect of the Airtel Money projects by putting in place tools to ensure that the business achieves the desired or better outcomes.
Monitoring and evaluation of Airtel Money projects.
Timely execution of Airtel Money projects.
SKILLS AND KNOWLEDGE
Educational Qualifications & Functional / Technical Skills
Bachelor's degree in computer science information technology, Bachelor's degree in accounting or equivalent, required.
Minimum 3 years of previous project management experience managing integrated Mobile Commerce B2B/B2C projects.
Project Management Institute (PMI) certification preferred.
Relevant Experience
Minimum 3 years of experience in accounting for telecommunications industry or banking services with exposure to negotiations with regulators or banking institutions.
Deep knowledge of project management processes, systems development methods, organizational change management concepts, and business process improvement methods.
Solid understanding of the technical aspects of online applications, web development, Mobile Money development frameworks and tool sets.
Industry experience or knowledge in the Zambian Mobile Consumer Products Industry with an understanding of Mobile Commerce and digital payment system success factors is highly desirable.
Other requirements (Behavioral etc.)
Problem solving and analytical skills, result oriented.
Able to work within and manage a team of professionals, guiding and coordinating towards achieving common objectives.
Strong ethics.
Networking ability – Internal & External.
A self-starter with strong business judgment who can initiate action and follow through with well-defined solutions and action plans.
Ability to flex leadership style to accommodate a wide variety of team member styles and leverage team diversity.
The ability to effectively communicate technical concepts to non-technical clients at all levels of the organization.
CLOSING DATE
Suitable candidates requested to apply by sending through their CV's to [email protected]
The closing date for receiving applications is Monday, 10 January 2022.
Airtel Mobile Commerce is an Equal Opportunity Employer and is non-discriminatory on the basis of race, gender, sexual orientation, disability, ethnic grouping.
Please note that due to the high volume of applications received, only shortlisted candidates will be contacted.