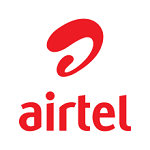 DEPARTMENT : Airtel Mobile Commerce
VACANCY : Airtel Money Country Director
LOCATION : Lusaka, HQ
Job Purpose
Responsible for leading and managing the overall Airtel Money business and performance of the Airtel Money P&L entity
Core Responsibilities Are;
Define the strategy & roadmap for the Airtel Money business within the existing & evolving regulatory, industry & technological framework in-country.
Conceptualize, develop the product proposition & establish Airtel Money as the significant and sustainable revenue stream within the mainstream GSM business.
Own the product P&L for the Airtel Money business by centrally developing the product, enabling processes, policy & regulatory framework
Build the Airtel Money organization
Secure and manage alliances to ensure achievement of business goals as per the Annual Operating Plan
Create 'Airtel Money' as salient brand in the mobile money space and drive customer acceptance & adoption
Liaise with regulators, banks, merchants, agents, consultants, payment companies and other technology providers to develop the mobile payments sector
Build the mobile payments ecosystem by identifying & aligning partners with tactical & strategic business goals and ensuring their support for the business roadmap and customer delight objectives
Support development of new usage categories using Airtel Money which can transform & enrich the lives of both retail & business customers
Define product roadmap in-line with Group IT, Revenue Assurance, Finance & Commercial requirements
Engage partner banks, group, regulators, consultants and partners in service development
Monitor and provide recommendations based on competitor activity, banks, MFI and MTNO's activities & technological advancements to ensure Airtel Money is competitive and profitable.
Coordinate with legal and regulatory teams on effectively managing regulatory requirements and ensure full compliance with all regulatory provisions.
Skills And Knowledge
Educational Qualifications & Functional / Technical Skills
University Degree in business, sales or marketing
IT literacy
Proven ability to analyze complex business issues and identify, design and implement effective practical recommendations
Relevant Experience
8+ years' experience in business, sales or marketing
At least 5 years' leadership experience at a senior management level.
Mobile Banking/Commerce experience will be an advantage
Sales roles in FMCG or Retail Financial Services will be an added advantage
Other requirements (Behavioral etc.)
Business awareness
Strong leadership skills
Excellent interpersonal skills with ability to work effectively across a wide range of cultures.
Strong analytical skills and problem solving skills
Excellent planning skills
High personal standards and goal oriented
Excellent and effective communications skills, both orally and in writing
Strong coaching skills and Culture sensitivity
Able to handle and prioritise multiple projects simultaneously.
Able to operate in a performance driven organization.
Strong stakeholder engagement skills
Closing Date
Suitable candidates requested to apply by sending through their CV's to [email protected]
The closing date for receiving applications is Friday, 14th January 2022.
Airtel Mobile Commerce is an Equal Opportunity Employer and is non-discriminatory on the basis of race, gender, sexual orientation, disability, ethnic grouping.
Please note that due to the high volume of applications received, only shortlisted candidates will be contacted.