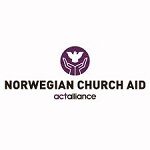 Norwegian Church Aid Zambia
JCP invites applications for a full-time position of Agronomist to work with partners in implementing the Micro Investing Programme using the Incubator Model under the Climate Smart Economic Empowerment Programme to be placed under the partners working in Monze (Southern Province) and Chifunabuli in Luapula Province. Three (3) Agronomists shall be based in Monze, while the remaining three (3) shall be based in Chifunabuli.
Role Definition
The post holder shall be responsible for implementing the following:
Mobilize farmers and induct them to agrarian transformation using the Incubator Model.
Identify and enrol host farmers (that hosts incubators for coordinated training, production learning). The roll-out model might change/be refined as we learn more.
Set up and , start up and manage incubator sites
Conduct 8-10 incubator based trainings per week (depending on stage in project and your role).
Provide Technical Support to investors on best agricultural practices at incubator sites.
Evaluate crop performance as affected by weather, pests, and management practices, and provide on spot solutions and . Secure healthy plant development
Conduct training to farmers agripreneurs on various agronomic issues including installation of veggie kits and climate smart agriculture. Agronomist You might be asked to bring a local assistant for "on the job training"
Mobilize farmers into farmer producer groups and build their capacities the formation, capacity building and formalization of specialized producer groups
Consult with producer groups on existing potentials to increase their economic return from a range of selected high value products and in collaboration with private sector partners, through "out-grower schemes" or contract farming.
Work closely with partners and NCA staff in designing and implementing strategies for scaling up the MI concept
Collecting both results and performance-based data and submitting them via digital channels regularly. Follow NCA and partner instruction on data collection through mobile device (answer questions, take pictures, track positions – done by app)
Communicate with team using WhatsApp, or other application as instructed by NCA
Maintain good collaboration with partners as well as local communities, authorities and relevant government departments
Travel to attend meetings, training activities
There are no office functions in the role. Everything happens in the field, except potentially some sporadic trainings/workshops/conferences.
Qualifications/Applied skills/and expertise
Certificate/Diploma in Agronomy, General Agriculture, Horticulture or related field
Fresh from College youth graduates are highly encouraged to apply
Good diagnostic and decision-making skills
Demonstrate farmer facilitation skills, including fluency in local languages preferably in two: either Bemba or Tonga.
Ability and flexibility to work in rural and remote areas of Zambia supporting small scale farmers
Ability to use smartphone for collection of data on performance and results for informed decisions and reporting
Knowledge and skills in to support conservation and sustainable agriculture is desirable
Strong drive for change (change maker) and passion to work with rural small-scale farmers
Ability to work under less supervision, self-motivated person and team player
Good Communication skills – fluent in English, both verbal and written. This position involves working with a wide range of people within the partner institutions, NCA, local communities, local and international partners, including technical and non-technical colleagues. English is also necessary for training where we utilize resources from Tanzania and Malawi where NCA run the same programme.
Personal Attributes
Must be professional, non-biased and team player with good collaboration & networking skills.
Ability to cultivate relationships with partners and stakeholders such as private sector and donors.
Strong in guiding, mentoring and supporting farmers
Extensive proven skills in strategic thinking and planning and ability to work in cross cultural settings
Application Criteria: Please send your detailed and well-structured Curriculum Vitae and one (1) precise cover letter where you reflect and explain how you can fill in the position (based on the above key qualifications) and why you are suitable for this key position.
Closing date: Friday, 30th April 2021 at 14:00 hrs.
NOTE: Only candidates meeting the prescribed requirements will be shortlisted. Kindly send or deliver direct to:
The Country Director, Norwegian Church Aid Zambia, P.O. Box 30703, LUSAKA
. Email:
[email protected]
Envelopes should be clearly marked for the position applied for.
JCP is an equal opportunity employer and we encourage diversity within one organisational culture