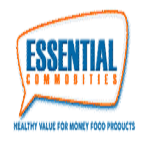 Website Essential Commodities Limited
Job Title: Agronomist
Key Responsibilities:
Manage the out-grower scheme and other related crops
Conduct experiments or investigations in field-crop problems and develops new methods of growing crops to secure more efficient production, higher yield, and improved quality.
Evaluate and recruit small holder farmers and negotiate off take agreements
Effectively manage field activities such as planning, maintaining and harvesting.
Lead seed processing, preparation and inventory management.
Train the local small holder farming community in Good Agricultural Practices
Conduct weekly and monthly small holder farmer activity reporting
Extensive knowledge of organic farming
Extensive knowledge of small-scale agribusiness and farming
Deliver agricultural extension services to the local small holder farming community
Job Qualifications
Bachelor's degree in Agriculture or equivalent with 3 to 5 years related experience
Experience in managing out-grower schemes
Demonstrated competency in planning project
Agriculture research background preferred.
Willingness to work additional hours if required and travel overnight to offsite locations if needed.
If you feel you are suitable for a role and you meet the minimum requirements and experience. Please send one document consisting of your cover letter and up to date Curriculum Vitae.