Full Time
Applications have closed.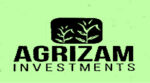 AGRIZAM Investments Limited
AGRIZAM Investments Limited is looking for a suitably qualified, experienced and dynamic professional willing to explore greater career heights with a vision to excel.
We are currently hiring a DATA ENTRY CLERK for all Districts of Eastern Province.
Desired Skills and Qualifications:
Input new information into database systems
Create and manage spreadsheets
Regularly update existing database system records
Produce reports
Retrieve data as requested
Perform regular backup and security database activities
Document, organize and store relevant documents
A minimum of a certificate in IT.
Proven work experience of more than 2 years as a Data Entry Clerk.
How to Apply: 
Send your CV and credentials to [email protected] and [email protected] clearly stating in the subject line the job applied for.
Closing date: Saturday, 20th May 2023.