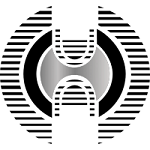 Website Uniturtle Industries (Z) Limited
Uniturtle Industries (Z) Ltd is looking for the services of a young and energic Zambian citizen to take up the position under the Agriculture Industry as a
Position: Agriculture Manager
The incumbent will be responsible for overseeing all aspects of running the farm and facilities that produces crops, ability to plan, effectively supervise other staff, also responsible for obtaining better yields and profitability by deciding on the crops to plant, livestock management and production as well as plan farming activities.
Entry Requirements and Experience.
Completion of Grade 12
Bachelor of Science in Agriculture or related course.
Additional courses in business management or administration are highly recommended.
Extensive experience in a farming related field a must.
Management experience would be a plus
A Passion for Agriculture
Traceable references
Good knowledge of key equipment practices.
Required skills and competences
Strong decision making
problem solving
Administrative skills
Able to work long hours and under pressure
Team oriented mindset
Time management skills
Able to make work plan and meet deadlines.
Applications accompanied with detailed curriculum vitae with certified photo copies of certificates should be addressed to the Human Resources Manager, Uniturtle Ind. (Z) Ltd, PO BOX 35192 Lusaka. Or e-email your detailed curriculum vitae to [email protected]. Only shortlisted candidates meeting above qualifications will be contacted for interviews.