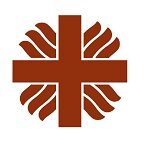 An international NGO active in humanitarian aid and development cooperation, implementing livelihood programs in refugee settlements for refugees and host community, is looking for a
 AGRICULTURE LIVELIHOODS OFFICER: MANTAPALA REFUGEE SETTLEMENT
Responsibilities:
Support and assist the agriculture officers' team
Ensure implementation of activities according to project document such as agriculture related capacity building and technical support of small scale farmers, training and technical support in conservation agriculture, support in development of agri-businesses, value addition and value-chains development, vegetable gardens & small livestock production, organization of trainings, market linkages, monitoring & follow-up, land management and agroforestry, beekeeping, development of training materials etc.
Maintain necessary project administration
Report regularly; draw up action plans, assessment of progress, formulation of new project opportunities, proactive approach to secure new funds, etc.
Requirements:
tertiary education (university/college degree in agriculture, agronomy, marketing or any related subject)
proven experience in project implementation, preferably development projects will be considered
experience working with international organizations or NGOs is an advantage
excellent computer skills – MS Word, Excel, PowerPoint, Outlook and internet
integrity and willingness to work and produce results in a dynamic environment
excellent organizational and coordination skills
good time management, commitment, team worker, reliable and hardworking, able to work under pressure and in challenging environment
motorcycle driving license is an advantage
Duty station: Mantapala, Nchelenge District, Luapula Province
Position: national
Starting date: September 2021
To apply for this position, please submit your full application consisting of detailed CV with traceable references (max 3 pages), and a motivation letter (1 page) by the, 7th September 2021, 17:00 to the following email address: jobs.za[email protected]. Incomplete applications will not be considered.
Please use the following subject in your email/post: Agriculture Livelihood Officer–  Lusaka
For the title of cover letter and curriculum vitae, follow this wording:
Surname, Name, Agriculture Livelihood Officer –  Lusaka – curriculum vitae
Surname, Name, Agriculture Livelihood Officer –  Lusaka – cover letter
Caritas Czech Republic is an equal opportunity and treatment employer and provides all the employees a work environment free from any form of discrimination based on race, colour, gender, nationality, age, religion and creed, disability. Furthermore, Caritas Czech Republic provide employees with a safe environment with zero tolerance of sexual harassment, discrimination, bullying and other unethical behaviour in the workplace.