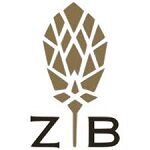 Company Description
Our Dream is to bring people together for a better world. Beer, the original social network, has been bringing people together for thousands of years. We are committed to building great brands that stand the test of time and to brewing the best beers using the finest natural ingredients. Our diverse portfolio of well over 400 beer brands includes global brands Budweiser, Corona and Stella Artois; multi-country brands Beck's, Castle, Castle Lite, Hoegaarden, and Leffe; and local champions such as Aguila, Bud Light, Jupiler, Klinskoye, Modelo Especial, Quilmes, Skol, and Victoria.
Our brewing heritage dates back more than 600 years, spanning continents and generations. From our European roots at the Den Hoorn brewery in Leuven, Belgium. To the pioneering spirit of the Anheuser & Co brewery in St. Louis, US. To the creation of the Castle Brewery in South Africa during the Johannesburg gold rush. To Bohemia, the first brewery in Brazil. Geographically diversified with a balanced exposure to developed and developing markets, we leverage the collective strengths of approximately 200,000 employees based in more than 50 countries worldwide.
Job Description
The primary purpose for this role is to supervise the effective establishment and maintenance of a profitable, long-term sustainable Cassava and Sorghum industry with small scale, emerging and commercial farmers, consultation to the cassava producers and service providers in Luapula and Northern Zambia on the cultivation of Cassava and Sorghum, in order to ensure a constant supply of high quality, locally grown Cassava and Sorghum to Zambian Breweries by generating scientific knowledge through research and development projects and continuous liaison with other institutions to find solutions to problems/challenges of the industry.
The Key Roles & Responsibilities:
Farm visits, attending farmer days, information days, farmer societies and circulars so that purpose statement can be achieved
Assistance with farm management, including motivation, problem solving, planning, controlling, organizing and leading so that purpose statement can be achieved; Provide, on a continuous basis, information on fertilizer programs, seeding rates, cultivators, herbicides, insecticides, fungicides and rotations systems to enhance yields and quality
Determining the individual information needs of the farmers in order to provide relevant information and follows up on information provided and evaluates results obtain in order to make adjustments on recommendations
Monitoring and keeping a close surveillance on climatic and growth conditions from month to month in order to warn and inform producers of required action in order to prevent any unnecessary losses in yield and quality
Liaise and cooperate with different role players in the agricultural industry including fertilizer, chemical and other agricultural companies in order to improve and enhance service to the producer
Maintains an effective two way communication channel between ZB and the producers in order to keep both parties fully informed about developments in the industry
Assists in the identification of problem areas in the production of cassava and sorghum that need further investigation by means of research projects
Develops own competencies in order to ensure an enhanced service to the producer
Coaching, mentoring and promotion of the producer's independence (Empower the Farmer Associations)
Identification of long/medium term capital investment opportunities  (budgeted and implemented to enhance and maintain current infrastructure)
Enhancement of stakeholder relationships
Optimizing crop rotation systems for maximum profit
The determination of logistical requirements of all agricultural trials
Negotiating with farmers to obtain trial sites
Purchasing all material requirements for the trials, supervising the planting of the trials and laying out the trials
Calculating the correct amount of seed required for each trial
Supervising the correct compilation of seed and fertilizer quantities
Identification of different weeds, diseases and insects that could cause damage to the trials by visiting each trial on a continuous basis
Assessing levels of weeds, diseases and insects and decides which pesticides to apply and in which quantities
Ensuring that plants are in the correct growth stages to allow for the application of herbicides, insecticides and fungicides (pesticides) and supervises the correct application of pesticides
Monitoring trial conditions continuously and applies nitrogen top dressings as required
Supervising the application of trial treatments, calculates the correct amounts of fertilizer for each treatment and ensures the application of fertilizer at the correct growth stages
Supervising the harvesting of trials
Supervising the sampling of trials before harvesting
Determining logistical requirements for harvesting and ensures availability, e.g. harvesting bags, name tags, etc.
Supervising "right-sizing" of trial plots to eliminate "border" effects
Ensuring the timely collection of harvested trial samples to eliminate risk of damage caused by weather
Supervising the processing of trial material and the weighing and analyses of trial samples and the recording of data
The capturing of raw research data onto computer in correct format for further statistical analyses
Generation of purchase orders on SYSPRO and payments thereof
Compilation of field books and reports
Ensures protection and maintenance of all company assets allocated to the local office ​​​​​​​
Qualifications
Graduate in an Agricultural (Plant Production) discipline
Must also possess an Agrarian qualification (Diploma) with experience in the field of information transfer
Min – 5 years relevant experience
Additional Information
AB InBev is an equal opportunity employer and all appointments will be made in-line with AB InBev employment equity plan and talent requirements. We are a company that promotes gender equality.
Internal applicants require Line manager approval
Kindly attach CV in PDF format
Please note that only short-listed applicants will be contacted
The advert has minimum requirements listed. Management reserves the right to use additional/ relevant information as criteria for short-listing. Interested candidates who meet the above specifications may apply no later than 04 November 2021.