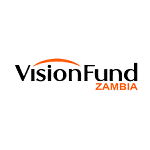 VisionFund Zambia Limited
VisionFund Zambia Limited is part of a network of microfinance institutions within the VisionFund International network. We empower low-income entrepreneurs with access to integrated financial services that unlock their potential. We are part of World Vision, the largest global Christian humanitarian organization. In order to support our growth aspirations, we seek to recruit a qualified candidate who is self-motivated and results-oriented to fill the following position:
Agri Business Manager
Reporting to: Head Partnership and Innovations
Location: Head Office – Lusaka
The position holder ensures that VFZ and WVZ work closely together to maximize the impact on the communities in the ADP areas through development and provision of appropriate financial products and services. The position holder also ensures that VFZ remains true to its social mission and provides adequate monitoring and reporting on VFZ social performance to all key stakeholders. The candidate acts as VFZ agriculture finance specialist and foster development of value chain finance models which ensures maximum benefits to customers while minimizing credit risk. The Integration and Social Performance Manager also fosters beneficial working relationships with VFZ strategic partners and ensures that VFZ derives maximum benefits and that partners needs are adequately served.
Key Responsibilities:
Close Integration with World Vision
Development of Viable value chains with WVZ ADPs
Ensure that MOU are drawn with each ADP with clear targets and deliverables
To ensure that adequate monitoring and reporting on VFZ activities in ADPs.
Mobilization of funding from ADPs of focus to ensure > 5% budget contribution
Establishing of Sustainable value chain Financing Models
Working with ADPs, identify viable value chains of focus for each ADPs.
Conduct value chain analysis and design appropriate products for the value chains of focus;
Identify appropriate partners (such as insurance providers, market, extension providers and BDS) outlets to ensure reduced risk in financing arrangements.
Ensure the measurement of impact of the implemented initiatives on both clients and VFZ.
Ensure adequate documentation of evidence of the implemented activities for future learning.
Social Performance Monitoring and Reporting
Ensure the improvement of VFZ social performance rating
Ensure adequate reporting of VFZ social performance
Ensure that all clients receive training in Credit with Education
Management of Key stakeholders
Ensure that key stakeholders in value chain/ agriculture financing are adequately served. Key stakeholders include;
Board, VFI, WVZ, GIZ, IDE, DBZ,
Note that Key stakeholder evolve and its vital that the list is updated as need arise.
(5%) Business Planning
Support the development of a Business Plan with strategic emphasis on Integration and social performance;
Prepare annual integration plan
Coordinate the organization of the annual integration forum.
Prepares the annual budget for integration efforts and social performance;
20%) Monitoring and research of existing products for client fit
Assists Operations in monitoring the performance of the products and services in ADPs
Ensures that the deposit and loan products continue to respond to the needs of the market
monitoring and consolidating the results of the client exit survey
monitoring and consolidating the results of the client satisfaction survey.
monitoring the monthly client drop-out rate
Conducting periodic focused group discussions
Develop new products
Undertake product enhancement and design based on the needs of clients.
Undertake piloting process
Roll out of pilot
Other Competencies/Attributes:
Able to stand above denominational diversities.
Attends and participates in the leadership of daily devotions.
Qualifications:  Knowledge and Technical Skills:
The following may be acquired through a combination of formal or self-education, prior experience or on-the-job training:
Degree in Agriculture or Agricultural Economics. Master's degree an added advantage
Must have at least 3 years' experience at management level.
Mature and committed Christian;
Good research, analytic and report writing skills.
Ability to conceptualize and evaluate new ideas and new business opportunities.
Ability to communicate effectively, both verbally and in writing.
Good computer appreciation skills.
Working Environment / Conditions:
Office environment: typical office based 40% and field 60%
On call: (in the after normal working hours?) 
The People & Culture Manager
Plot 6810, Chiwalamabwe road Olympia,
P.O. Box 33911
Lusaka, Zambia
OR
Email: [email protected]
Kindly note that VisionFund Zambia Limited does not solicit for fees at any stage of recruitment process, any such attempts should be treated as fraudulent and report immediately.
Deadline for submissions is Friday, 25th March, 2022