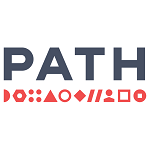 PATH is a global nonprofit dedicated to achieving health equity. With more than 40 years of experience forging multisector partnerships, and with expertise in science, economics, technology, advocacy, and dozens of other specialties, PATH develops and scales up innovative solutions to the world's most pressing health challenges.
PATH is leading a consortium of partners in the implementation of the recently awarded USAID PAMOPlus Project. This is a 5-year Cooperative Agreement. In partnership with Jhpiego and the Zambia Centre for Communication Programs (ZCCP)— guided by the National Malaria Elimination Strategic Plan and in collaboration with the End Malaria Council (EMC)—the PAMOPlus Project will build on the PATH learning and momentum achieved as lead for PMI's Program for Advancement of Malaria Outcomes (PAMO). In line with PMI's strategy, the PAMOPlus Project will assist the GRZ to accelerate progress towards its goal of eliminating local malaria infection and disease in Zambia by achieving high levels of effective coverage with high-quality malaria control interventions, leading to major reductions in malaria prevalence, incidence, severe disease, and death in four focal high-burden provinces: Luapula, Northern, Muchinga, and Eastern.
PATH now seeks the services of the Agreements and Grants Officer who will support the Agreements and Grants Manager in sub-grantee management, grant-making and operational management to assigned PAMOPlus Project activities, carrying out a wide variety of duties in support of the project work plan. The ideal candidate will have strong attention to detail, strong organizational and problem-solving skills, be customer-service oriented, and enjoy supporting the overall PAMOPlus Project mission and objectives. S/he will know when to act independently and when to ask clarifying questions to coordinate programmatic efforts.
Essential Duties And Responsibilities

Participate in carrying out risk assessment of Community based organizations (CBO) to be contracted as sub-grantees.
Review budgets submitted by CBOs/sub-grantees/sub-grantees.
Support the Agreements and Grants Manager with contracting the CBOs/sub-grantees.
Support the Agreements and Grants Manager to monitor the CBOs/sub-grantees/sub-grantees.
Review Financial reports received from CBOs/sub-grantees Participate in the preparation of the Project activity budget.
Assist Agreements and Grants Manager (AGM) in implementing the policies and procedures.
Ensure that partners comply with local laws, and PATH policies as well as USAID requirements.
Review monthly invoices, summary financial reports and other reports required by USAID or according to USAID requirements and needs.
Ensure that CBOs/sub-grantees comply with contractual deliverables and timelines and follow up on any delayed in reporting.
Work closely with partners to ensure the timely, accurate reimbursements of project expenses in accordance with PATH policy and approved budget.
Ensure that the expenses charged are reasonable, allocable, and allowable.
Perform periodic checks on partner systems, especially in accounting and reporting of resources provided through EMP. This includes ensuring that partners comply with local accounting laws, USAID/ EMP Agreements.
Assist the AGM with close out of the sub-grantees.
Required Skills
Required Experience
Bachelor's Degree in accounting, ACCA II, CIMA II, ZICA or equivalent.
Must be a registered member of ZICA.
Two years minimum experience in managing USAID sub-grants or grants under contract.
Excellent computer skills using MS Word, Excel, and Outlook.
Excellent verbal and written communications skills to include conflict resolution, priority management and managing expectations of multiple clients.
Highly organized, flexible, and adaptable to changing priorities and ability to work well under deadlines.
Ability to work under minimum supervision.
Ability to work within a team.
Ability to communicate with District staff, Health facility staff and CHWs.
Ability to establish and maintain effective working relationships with program and other staff.
Ability to travel domestically up to 25%.
Must have legal authorization to work in Zambia
PATH is dedicated to building an inclusive workforce where diversity is valued.
PATH is an equal opportunity employer. Every qualified applicant will be considered for employment. PATH does not discriminate based on race, colour, religion, gender, gender identity or orientation, genetic information, age, national origin, marital status, disability status, political ideology, military or protected veteran status, or any other characteristic protected by applicable federal, state, or local law.