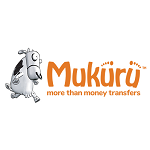 Mukuru
A new and exciting opportunity exists for an Agent Team Lead to join the team in Zambia.
The main purpose of this role is to grow the Mukuru customer base, the conversion rate and the transactional volume within Zambia.
The Agent Team Lead reports directly to the Zambia Country Manager. This position is responsible for growing the outbound transactions for the Zambia operation. They must ensure that the entire corridor has all the required resources in order to promote Mukuru services, sign up new customers, increase conversions and overall transactional volume. The Agent Team Lead is responsible for planning sales activities, ensuring effective customer touchpoints and that quality service is being delivered. They are required to recruit and train new agents for the Zambia corridor. The Booth Supervisor reports to this role.
Liaison takes place with Marketing, branches and agents. External liaison takes place with customers.
Duties And Responsibilities (Include But Is Not Limited To)

Increase number of transactions, conversions per month, as well as the total amount remitted to Lesotho per month
Identify ways to increase the outbound transactions
Identify ways to grow the customer base
Provide support to partners
Ensure world class service is delivered within the Zambia corridor
Propose innovative and creative ideas to increase customer acquisition and transaction growth
Oversee the sales and targets nationally to ensure the customer base grows
Obtain and monitor Zambia sales stats
Carry out planning for all sales activities within Zambia
Oversee promotions taking place across Zambia
Manage expenditure and ensure all receipts are submitted timeously
Compile branch reconciliations
Develop awareness of the Mukuru brand and services
Ensure sufficient stock of flyers and pamphlets are available for the corridor at all times
Liaise with marketing for signage and marketing collateral
Establish ways to increase the awareness of the Mukuru brand and the services offered
Identify ways to uphold and professionally promote the Mukuru brand
Ensure sufficient agents are available within Lesotho in order to deliver quality service to customers
Participate in the recruitment processes for new agents
Conduct training for all new agents to ensure they are effectively and compliantly able to sale products
Ensure all agents are kept up to date on the latest Mukuru offerings, AML ruling, Exchange control procedures and rules and regulations
Ensure quality service is delivered at all customer touchpoints
Respond to escalated sales queries
Create and submit weekly reports
Monitor all sales activities in the corridor and report on all relevant information
Collate all relevant information in the correct report template
Conduct general people management functions to ensure the effective running of the team
Manage own professional and self-development
Key Requirements

Grade 12 equivalent or equivalent (Essential)
Related tertiary qualification (Essential)
Understanding and speaking of a relevant corridor language (Desirable)
Valid drivers license/access to transport (Essential)
2 year's Sales Supervisor experience in a relevant region / corridor (Essential)
Knowledge of Mukuru products and services
Knowledge of FICA and CPA regulations
Knowledge of sales practices in specific corridor
Additional Skills

Mobile telephone (and app) skills
Verbal communication skills
Selling skills
Interpersonal skills
Reporting skills
Should you be appointed in a remote/work from home role at Mukuru, it is your responsibility to ensure that you have uninterrupted internet connectivity and a 'work-like' environment at your home location, in order to deliver your best in terms of performance, productivity and service to our customers.
If you do not receive any response after two weeks please consider your application unsuccessful.
NB: ALL STAFF APPOINTMENTS WILL BE MADE WITH DUE CONSIDERATION OF THE COMPANY'S EE TARGETS