Full Time
Applications have closed.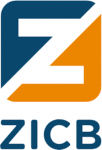 Zambia Industrial Commercial Bank (ZICB)
The Zambia Industrial Commercial Bank Limited (ZICB) is committed to meeting its mission of supporting its customers' wealth creation and growth through provision of customer centric banking solutions to its chosen segments in support of commercialisation and industrialisation of the Zambian economy. In line with its mission, the bank is seeking to recruit highly motivated, result-oriented, well qualified and experienced professionals to fill the following vacancies:
1.0 AGENCY TEAM LEADER (2): (1) LIVINGSTONE and (1) NDOLA
Reporting to the Head – Retail Banking. Team Leader will manage the Bank's resources at the Agency, in line with the Bank's short and long-term plans, policies and values with a view to generate the highest returns on capital employed, promoting customer loyalty, and identifying and promoting new business,
Qualifications and Experience Required:
(a) Grade 12 School Certificate or GCE Equivalent
(b) Degree in Banking, Finance, Economics or Business Administration or ACCA/CIMA or degree in any relevant field.
(c) Minimum of Five Years (5) years of relevant experience at Supervisor level
Skills Required to undertake the Role
(a) Managerial, Planning and organisation skills
(b) Excellent Communication skills both oral and written English
(c) Presentation
(d) Teamwork
(e) Decision making
(f) Time keeping
(g) Analytical skills
(h) Listening skills
(i) In-depth knowledge of the liability products and retail banking industry including the applicable regulations and guidelines of the Banking Services Act
(j) Thorough understanding of the target customer segmentation and alignment of relevant products accordingly
Only candidates who meet the above job specifications should apply by enclosing their detailed CV, photocopies of their academic/professional qualifications and any other relevant documentation in support of their application. Daytime and reachable telephone and/or mobile numbers should be clearly stated.
Kindly note that only shortlisted candidates will be contacted. Applications should reach the undersigned before close of business on Wednesday 15th June 2022.
Head – Human Capital 
Zambia Industrial Commercial Bank Limited 
Farmers House/Central Park, Corner of Church Road, and Cairo Road 
LUSAKA