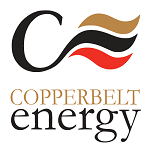 Copperbelt Energy Corporation Plc
This role will coordinate and facilitate implementation of compensation and benefit plans and initiatives. The role will also provide advice to management and employees on employee relations matters and ensure that statutory and domestic Company regulations are adhered to in keeping with the Company's Code of Conduct. The job holder will also be required to initiate and coordinate the Company's wellness programme. This position reports to the Senior Manager – Remuneration and Employee Relations.
Key Accountabilities
What will you be expected to do to reach success & optimum performance:
Monitor the industrial relations climate in the Company and provide advice to management and employees on the application of the industrial relations policy and disciplinary and grievance procedures in order to maintain good discipline and industrial harmony in the Company.
Provide guidance in the interpretation of the Standard Conditions of Service and related labour statutes in order to ensure consistency and fairness in their interpretation and application.
Investigate disciplinary cases, provide recommendations to relevant stakeholders on disciplinary matters in order to have a fair disciplinary process and coordinate the hearing process. Advise management on disciplinary action for fair hearings.
Coordinate and maintain effective communication among management, employees and the labour union for proper flow of information.
Perform secretarial duties pertaining to collective bargaining.
Responsible for ensuring that compensation practices are in compliance with the Company's salary policy/procedure and current legislation.
Ability to conduct research and analysis in different areas involving compensation, such as compensation statistics and market analysis in order to advise management on the best remuneration practices.
Responsible for Remuneration & Employee Relations analytics by generating various reports on indicators that affect the behavior and wellbeing of employees and the ensuing impact on productivity.
Planning, designing and implementing comprehensive wellness programmes for employees.
Keeping abreast of current national wellness initiatives, activities and regulations, developing a network of contacts to further enhance the Employee Wellness Programme. Explore ideas and opportunities to personalize wellness programmes, thereby, increase employee participation.
To be successful in this role, you will be required to have:
Grade 12 School Certificate
Degree in Social Science, Human Resources Management or equivalent
5 years' experience in Human Resources Management, of which at least 3 years' practical experience should have been gained in an HR role and context of similar complexity
An in-depth understanding of current Zambian labour laws and legislation is essential
Specific competencies
Good communication and presentation skills
Sound business acumen with ability to anticipate and interpret changes impacting on Remuneration and Employee Relations programs and approaches
Team player with ability to interact with and influence all levels of the Company hierarchy
Confident, socially skilled, pro-active, open-minded and challenging
Committed, motivated, pays attention to detail and resourceful under pressure
Applications
If you have the relevant experience and skills as indicated above, kindly email your application to  [email protected]. Please indicate the job title in the subject line of your e-mail and use your full name and the job you are applying for as the filename of your application (e.g., Rex Mwewa_Accountant – Capital or Rex Mwewa _ Accountant – Non-core Assets). The application should consist of your letter and CV only, in a single document. Hard copy applications will not be accepted. The closing date is Monday, 12 April 2021.
Applicants are requested to provide daytime contact telephone numbers. Only short-listed candidates will be contacted.
Who we are
The Copperbelt Energy Corporation Plc ("CEC"), is a Zambian incorporated and publicly traded power transmission, generation, distribution and supply company; accounting for around 45% of national power consumption. CEC is a major developer of energy infrastructure and a leading international power trader in Southern Africa.
The Company owns and operates over 1,000 kilometres of high voltage transmission lines and 43 substations covering all towns in Zambia's mineral-rich region of the Copperbelt and owns the Zambian portion of the electricity interconnector with the Democratic Republic of Congo, which enables transportation of power within the Southern African region.