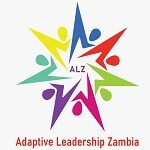 Adaptive Leadership Zambia
Organization Background: Adaptive Leadership Zambia is a movement that is aimed primarily at reducing the number of new HIV infections/incidences among the adolescents and young adults in Zambia. The movement works with communities to mobilize them around issues that challenge good health outcomes among young people. The movement is looking for skilled, dynamic, innovative and self-motivated young Zambians to assume roles in the following positions.
Supervisor: National Coordinator
Qualification & Experience
Bachelor's degree in communications, journalism, or related field
Minimum of 3-5 years' relevant experience in a communications & media role
Excellent verbal, written, and interpersonal skills
Good time management and organizational skills
Knowledge of desktop publishing software (InDesign & Photoshop)
Knowledge in Microsoft Office and internet use
Summary Job Description
Develop communication materials
Prepare program progress & performance reports for internal & external stakeholders
Manage communication equipment (projector, screens etc.)
Coordinate audio & visual program requirement
Update and manage website and social media pages
Developing a clear communications strategy and plan that will deliver communications impact and market widely the AL Zambia Brand.
Develop and implement a clear communications work plan with clear objectives for undertaking all communications activities across the programs
Develop a clear media network for supporting AL Zambia communications work, working with national and locally based media houses in Zambia
Create, review & edit content for publication across various platforms (print, digital, electronic mediums).
Manage AL Zambia's social media channels to maintain & increase digital presence
Initiate and implement creative social media campaigns in support of key AL Zambia campaigns.
Support the monitoring of media mentions for AL Zambia and generate monthly reports for showing coverage
Monitor the production of content for AL Zambia's media engagement. This will include design of communication tools & production materials.
Manage digital content on the AL Zambia website
Produce quarterly newsletters
Secure media space on new and existing platforms to ensure maximum coverage for AL Zambia.
Anchor all documentation of the AL work in Zambia
Interested applicants must forward their Curriculum Vitae along with a brief cover letter and certified copies of all relevant qualifications, stating the specific job being applied for in the letter. The District or sub district Name should be clearly stated for those applying for manager roles. Send all correspondence to this email: [email protected]
All applications to be sent not later than 16 August 2021.
Find Zambia Jobs – The best job board for Jobs in Zambia