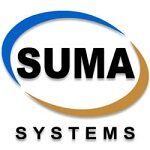 Job Title: Advertising Manager
Suma Systems Media and communications Limited, seeks to recruit an innovative and result oriented Advertising & Promotions Manager to be based in Lusaka.
The ideal candidate should possess impeccable strengths in advertising across all media platforms and must have the following:
Valid driver's license
Experience (Media industry – three years)
Client relationship experience
Strong communication skills
Proven ability to multi-task and prioritise out of simultaneous assignments
Experience utilising social media platforms for marketing
Knowledge of Excel, Word and Microsoft publisher
Excellent command of English, oral and written
Detail oriented with the ability to proofread documents and correct errors and finish projects
Print and electronic media experience is an advantage.
We are equal opportunity employer and seek to hire the best candidate regardless of age, beliefs,disability, ethnicity, gender or sexual orientation.
If you are interested to start work on the 1st May 2021, send your motivation and CV to [email protected] or WhatsApp: +260977820888. No calls should be made at this stage.
Find Zambia Jobs – The best Job board for jobs in Zambia