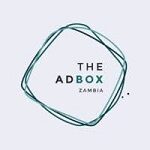 The AdBox is looking to recruit an Advertising & Marketing Professional with the following skills:
Copywriting
Must be a confident & creative writer
We require samples of completed copy alongside the application
Design
Must be able to use Photoshop, Illustrator & InDesign
Must be able to provide a portfolio of work with application
Knowledge of After Effects & Premiere Pro is advantageous
Photography & Videography
Must be confident in this field for both Videography & Photography
Advertising & Marketing
This person must have advertising experience – they must be creative and ready to come up with dynamic ideas in brainstorm sessions with the team
This person must have some past marketing experience and be able to plan marketing strategies to help client's reach their targets
Online Marketing
This person must have experience in the below:
Social Media Marketing

Social Media Advertising

Google Analytics & Ads
Personality
This person must be confident and able to attend client meetings on their own.
This person must be able to work on their own, be accountable for their time and their hours.
To qualify:
This person must have a Tertiary qualification in the above-mentioned field.
This person must have at least 2 year's experience in the above field.
To apply please email
[email protected]
with a copy of your CV (with references available), a portfolio, and samples of your copywriting.