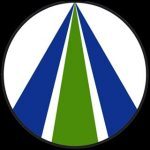 International School of Lusaka
Employment Opportunity – Admissions Secretary
The International School of Lusaka is one of the oldest and largest international schools in Africa. Our school is a vibrant, diverse community with teachers and students from nearly fifty different countries. We provide a modern, student-centred education with curriculum from the International Baccalaureate Organization and other sources. We seek applications from enthusiastic, qualified and experienced individuals for the position of Admissions Secretary
JOB PURPOSE
Reporting to and working in concert with the Public Relations and Marketing Manager, the Admissions Secretary is responsible for attracting, enrolling and onboarding families to the International School of Lusaka. These are delineated below:
Attracting Families
To publicize and promote the school with the aim of attracting families to the school.
Enrolling students
Work actively with the division secretaries and other staff to ensure a smooth and efficient enrolment process
Onboarding Families
Work actively with the division secretaries and other staff to ensure a smooth transition to being part of our school community
DUTIES AND RESPONSIBILITIES
The Admissions Secretary will be responsible for overseeing and managing the complete admissions cycle from start to finish for all points of entry from Nursery to IB while ensuring an efficient, warm and welcoming professional service for parents, pupils, staff, feeder schools and the wider public. Tasks will typically include the following, although the list is not exhaustive:
Working in partnership
Work closely with, and provide relevant information to the Primary Principal, Secondary Principal and Head of School in their key decision-making roles within the admissions process.
Provide written and verbal updates to colleagues across the School as required
Establish and maintain positive relationships with a wide range of internal and external stakeholders including the Principals, Head of School, PA's, Marketing Manager, Finance Team, Teachers, and IT Team.
Liaise with the Teacher responsible for various year groups with regard to the availability of places, curriculum opportunities, admissions criteria etc.
Provide materials for and be present at the Morning Coffee for Parents/Open Morning and on other public occasions as required
Build and maintain relationships with feeder schools
Assessment
Oversee and manage the organization of individual assessments, collective assessment days and scholarship assessments including examinations, interviews and refreshments
Liaise with the members of staff responsible for the entrance tests to ensure that information on candidates and on results is up-to-date
Ensure all assessment information is recorded in the school's information management system
Ensure that relevant staff have access to all required information such as pupil questionnaires and school reports when making decisions on offers
Data Analysis and Reporting
Track admissions' information in an accurate and timely manner, including expressions of interests, visits, registrations, assessments, scholarships and enrolments
Manage a continuing analysis of contacts, applications and admissions
Maintain full awareness of where there are available places at different points of entry
Operate the admissions process in compliance with the appropriate legal and regulatory
Contact
Initiating and responding to contact with the school by prospective parents as required
Nurture and establish relationships with families throughout the admissions process
Create and send out letters and emails relating to the admissions process including assessment and scholarship invitations, requests for school reports and offer letters
Manage visit and tour arrangements for prospective pupils and families, working very closely with the PAs
Keep all documentation up to date in a searchable and auditable form
Manage and develop a systematic follow-up process for all admissions contacts
Provide sensitive and diplomatic feedback to parents based on the school's admissions policies
Ensure that the admissions-related sections of the school website is kept up to date
Co-ordinate the induction process with staff, Principals and Student Support as appropriate
Key Qualifications
Grade 12 Certificate with 5 'O' levels with credit or better in Mathematics and English
Degree in Public Administration, Marketing or another relevant degree
Minimum 2 years experience in similar position
Knowledge of G-Suite, EdAdmin, Open apply and ManageBac an advantage
Essential Characteristics
Excellent interpersonal skills with a warm, welcoming manner.
Excellent spoken communications skills
Excellent written communications skills
A customer-focused approach
Capable of learning on the job
Capable of attention to detail
Capable of showing initiative
Well motivated
Professionalism and adherence to confidentiality
Desired Characteristics
Knowledge of CRM systems and processes
Knowledge of the ISAZ School sector in Zambia
Experience of working in an ISAZ School environment
Experience of working with international pupils and their families
Experience of working in School Admissions.
Experience of using a school management system to record and generate data
An understanding of regulatory compliance issues
Excellent IT skills
Contract: This position is a two-year consensual contract that may be renewed at the discretion of the school management.
Interested candidates should submit an application letter and curriculum vitae by email to the Human Resource and Administration Officer, International School of Lusaka ([email protected]). The closing date for applications is 30th September 2021.