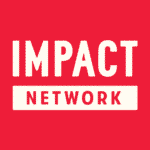 Website Impact Network
Zambia Impact Network Limited (ZINL) works with the Ministry of General Education in its efforts to achieve universal primary education. Founded in 2009, ZINL is a Zambia-based non-profit organization that is working to improve the quality of education in Zambian community schools. ZINL works in Katete, Sinda and Petauke Districts in Eastern Province. ZINL is an equal opportunity employer. For more information see: www.impactnetwork.org.
Job Description
The Administrative Support Officer will be responsible for overseeing the day to day administrative tasks of the organization. The Administrative Support Officer will work closely with Human Resource Manager and play key role in employee management and recruitment. We are looking for someone who has a serious and long-term interest in administrative work.
Responsibilities and expectations:
Secure, update and digitize all teacher records and files.
Ensure the safeguarding of all confidential files
Lead the new staff onboarding process
Ensure employee registrations NAPSA, NHIS, & TPIN done on time communicated to HR and Finance
Verify and follow up sick entries
Maintain accurate leave calculations
Ensure the latest versions of all documents are saved on the shared Drive
Communicate employee recognitions and appreciations
Draft internal and external correspondence and distribute them as directed
Support the HR Manager in addressing any personnel matters within the organization
Oversee the head office upkeep including managing support staff
Additional tasks based on organizational needs
Requirements:
Candidates should have a relevant university degree in with at least 1 year of applicable work experience
Knowledge of principles and practices of office management
Excellent organizational and writing skills
Competency in Microsoft Office
Excellent communication and negotiation skills in English and Cinyanja, both written and verbal
Thoroughness, accuracy and attention to detail when accomplishing all tasks
Exceptionally organized with strong time management skills and the ability to meet deadlines
Punctuality, reliability and the ability to adapt to changing priorities and deadlines
Strong inter-personal skills, internal motivation and awareness of own limitations are essential
Understanding of Child Protection and Safeguarding