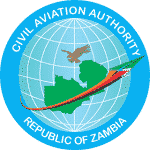 The Civil Aviation Authority (CAA), a corporate body has been established by the Government of the Republic of Zambia under section 3 of the Civil Aviation Authority Act (Act No.7) of 2012. Air transport plays a significant role in the economic development of any nation. In this regard, there is need to appoint a vibrant and visionary team that will ensure that the Zambian aviation industry is effective, efficient, self-sustaining and in compliance with industry standards and best practices.
The Civil Aviation Authority in accordance with the provision of Sections 17 and 18 of the Act is inviting applications from suitably qualified candidates to fill one position of Administrative Officer under the Director-General's Directorate and will be reporting directly to the Senior Officer – Human Resource and Administration on complex administrative issues.
Job Purpose
The Administrative Officer oversees the activities related to administration, conference services, building and equipment and maintenance, registry and mailing, protocol and formalities as well as other general facilities.
Coordinates and supervises administrative services well as providing monitoring and oversight of facilities, building for the Civil Aviation Authority.
Duties and Responsibilities
Manage contractual agreements in respect of maintenance of the premises, including electricity and janitorial services.
Initiates and supervise building alterations and works required for general upkeep of premises.
Organize and manage assigned resources to provide timely and effective and service delivery.
Prepare reports and correspondence and maintain records relating to administrative matters
Administers Staff medical scheme and service contracts.
Manages timely provisions of administrative and logistical support services in order to ensure effective and efficient operations of the institution.
Transport Management; Manages timely provision of transport, maintenance and servicing Authority vehicles.
Facilitates and coordinates the effective and availability of office automation.
To manage the undertaking of administration functions and provide support services to ensure smooth operation of the Authority.
Monitor and report on annual performance of administrative staff, ensuring appropriation distribution of workload and adjusting priorities as required in order to meet operational needs
Minimum Qualifications and Experience
Full Form V / Grade 12 Certificate
Minimum Vocational/Professional Qualifications:
Degree in Business Administration, Public Administration or Human Resource Management.
Minimum Relevant Pre-Job Experience:
Minimum of 5 years' experience.
Other Skills/Attributes 
Interpersonal skills
Problem solving skills
Decision making skills
Computer literate
Integrity
Negotiation
Applicants who meet the above qualifications are encouraged to submit an application letter together with detailed Curriculum Vitae including two (3) traceable referees and day time telephone numbers. All applications should reach the undersigned not later than 30th April 2021.
Apply to:
Director General
Civil Aviation Authority
Former Zambia Airways Technical Base Hanger 38/947
Kenneth Kaunda International Airport
P.O. Box 50137
LUSAKA
Find Zambia Jobs – The best Job board for jobs in Zambia