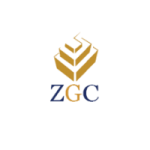 Zambia Gold Company Limited
Zambia Gold Company Limited (Zambia Gold) was incorporated on 10 January 2020. Zambia Gold (the 'Company') is co-owned by ZCCM Investments Holdings Plc with a 51% stake and the Ministry of Finance owning the remaining 49% stake. Zambia Gold is mandated to lead the development of the gold sector in Zambia by undertaking commercial activities for the benefit of all stakeholders. In order to achieve this mandate, Zambia Gold Company will broadly undertake the following activities:
i) Acquire exploration licences and carry out mineral exploration with a focus on gold (either directly or in partnership with other entities)
ii) Develop and operate mines for gold and other precious minerals
iii) Refining, grading, producing, cutting and processing of gold and other precious minerals
iv) Buying and selling of gold and other minerals
v) Support artisanal mining operations and transforming these into commercially viable activities
vi) Pursue value addition opportunities in the precious metals sector
The Company invites applications from suitably qualified and experienced individuals who are innovative, energetic and performance driven to fill the following positions:
Administrative Officer (x1)
Location : Kasenseli Gold Project – Mwinilunga
Department : Human Resources
Report to : Head Human Resources
Job purpose
To manage and co-ordinate meetings, travel arrangements of all staff, security of the premises, fleet management, company assets management and ensuring availability of office refreshments and stationery in the company in order to maintain effective and efficient running of the company.
Main duties
a. Develop Administrative policies and procedures and ensuring these are adhered to
b. Develop and implement fleet/transport management policies and procedures
c. Ensure office supplies are maintained, including managing office stock by maintaining bin cards stock requisition Maintenance of records on Vehicles, this includes Mileage, Due dates for Road Licenses, Due dates for Road Fitness and Insurance, preparing regular reports on Vehicle Expenses for the fleet of vehicles. Arranging for Vehicle routine and regular maintenance by liaising with drivers and site managers. Liaising with maintenance companies to repair or replace damaged office equipment
d. Ensure that Zambia Gold Company Mine Site's assets are properly documented and maintained in order to enhance proper accountability of the same in liaison with the Finance Department.
e. Set performance standards and supervise all subordinate staff and ensure training of subordinates
f. Liaise with Finance Department to accelerate payments of incoming invoices, and verify receipts for goods and services
g. Organize flights, transportation, and accommodation for Company staff travelling locally and abroad
h. Support with the procurement of the services and products required by the organization required such as the provision of adequate security in order to safeguard property for the Company in liaison with the Security Department, availability of refreshments consumables and other goods and services.
i. Supervises effectively the maintenance of company assets and surroundings in order to ensure a conducive work place environment
j. Manage all service contracts
k. Preparation of Work Plans and Budgets for the section.
Qualifications and experience
a) Professional:
Full Grade 12 Certificate;
Bachelor Degree in Business Administration or its equivalent;
Professional membership
b) Minimum Relevant Pre-Job Experience:
Minimum of 5 years work experience at middle management in a busy environment;
c) Skill Specifications:
Strong Communication and Management skills
Computer skills
d) Other Attributes (Personality Traits)
e) Valid Driver's license
Zambia Gold Company Limited provides equal employment opportunities to all Zambians on merit without discrimination on the basis of age, gender, colour, tribe, disability, or religion.
Interested, suitably qualified and experienced persons should send their application together with certified copies of Academic and Professional certificates; a detailed Curriculum Vitae with traceable references and copy of the NRC should reach the undersigned not later than Friday, 5th February, 2021.
Only shortlisted candidates will be contacted.
Head Human Resources and Administration
Zambia Gold Company Limited
Subdivision F/377a/30/B
Kudu Road, Kabulonga
LUSAKA
Email: [email protected]