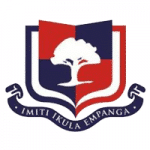 Woodford School Lusaka is a beautiful purpose built and co-education private school operating in Lusaka`s Kabulonga area. Our education service provides a 21st Century learning experience to learners starting from Nursery up to Grade Seven (7).
Woodford School Lusaka has rapidly grown to be one of the most respected names in the Zambian education sector, serving the Lusaka community with a consistent record of outstanding academic achievement. Our philosophy for education is built upon intrinsic African values of inclusivity, nurturing the high aspirations of every child, and the holistic development of all learners. 'Imiti Ikula Empanga' is our motto, and this belief permeates through every aspect of life at our school. We aim to provide an enriching learning environment that empowers learners with appropriate skills, knowledge and understanding of a fast-changing world.
Woodford School Lusaka is a part of Rhodes Park Schools Group, a leading provider of private education in Zambia. Our schools enjoy membership to Independent Schools Association of Zambia (ISAZ), which provides excellent opportunities for inter-school competitions, tournaments and continuous professional development.
Job Purpose
The Administrative Manager will be responsible for leading the Admin Team and managing administrative support services that include safeguarding and maintenance of company infrastructure assets and fleet, procurement, works/project management, dedicated budgeting, risk management of apportioned areas, organizing events, marketing, coordinating educational tours, administrative systems and workflows. The work requires a good knowledge of the policies, procedures and regulations of administrative and departmental programs, supervisory techniques, and personnel policies and procedures.
Direct Reporting
The Administrative Manager reports directly to the General Manager for purpose of carrying out tasks essential to the smooth running and operations of the entire administrative department.
Responsibilities
Maintaining the administration workflow whilst implementing cost reductions and developing reporting procedures.
Develop and implement standard operating procedures in business operations and activities
Ensure the smooth and adequate flow of information within the Company to facilitate other business operations
Maintain administrative records, prepare reports, and compose work correspondence that meet the expected high professional standards
Managing administrative staff as well as scheduling and assigning administrative work, setting priorities, and directing the work of Admin
Team (e.g. admin operations, trades-men, procurement, network team, etc.)
Accomplish Team management strategies by determining accountabilities, communicating and enforcing values, programs, policies and procedures; implement performance management from inception on continuous basis to ensure maximum contribution and efficiency.
Manage the safeguarding and maintenance of Company facilities and properties – facilities' services maintenance, renovations and repairs, security and safety, etc.
Coordinate the Procurement of Company goods and services to achieve value-for-money in price, quality, and delivery
Spearhead Project Management of various Company construction projects and works.
Fleet management which will include maintenance, vehicle license renewals, fuel disbursement and movement tracking.
Coordinate the Marketing programs and activities – advertising, production, media liaison, etc.
Ensure departmental compliance to organizational requirements for quality management, legal stipulations, and general duty of care
Coordinate with Administrative Team and other staff to create and maintain administrative files for the office, keeping consistent and in an orderly manner
Evaluate and recommend appropriate Insurance products to Executive Management Team, be the main-link with insurance providers and manage insurance policies such as for property, health, funeral, motor vehicle amongst others
Formulate and Coordinate overall budget & reviews for your department, and participate in overall budgeting of various Company programs and projects in timely manner for consolidation into whole Company budget
Spearhead the planning, organizing and execution of Events and Educational tours.
Any other tasks within the realm of the job as may be assigned from to time
Knowledge, Experience & Personal Competencies
Full Grade 12 certificate with 5 Credit or better
First degree in business administration, public administration or related field, with at least 5 years of office management experience with 3 years being in supervisory position.
Experience in inventory management;
Strong critical thinking, problem-solving and supervisory skills;
Excellent written and verbal English skills;
Strong communication and interpersonal skills
Application Process
If you believe you meet these terms, forward your CV and copy of professional qualifications to [email protected].
Find Zambia Jobs – The best job board for Jobs in Zambia