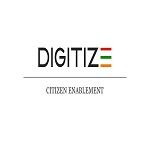 Website Project Digitize
Position: Administrative Intern
Eligibility:
Bachelor's Degree in marketing/sales/business administration
Job Description:
1. Responding to ALL emails, phone calls and WhatsApp
2. Managing office stationery
3. Conducting marketing activities that include:
a. Responding to Facebook posts and messages
b. Responding to Instagram posts and messages
4. Setting up meetings and managing director calendars
5. Provide a daily accurate report on the tasks assigned
6. Assisting the sales team with bid documentation
7. Sourcing pricing for sales team requirements
Expected Attributes:
Experience with working on a PC
Fluent in handling emails, Microsoft word and excel
Willing to put in extra hours
Willing to respond to queries after hours
Punctual. The job location is 12553 Zambezi Road, Roma, Lusaka
Good command in English and local languages
Good report writing skills on excel
Working Hours.
Monday to Friday 8:00am to 5:00pm
Saturday 8:30am to 1:00pm
You may be required to respond to client emails, phone calls and messages outside of working hours.
Salary:
K2000 Gross of Taxes for the internship period of 12 months.
After the internship period you may be considered for a permanent role based on performance.