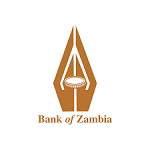 Published On :  26 August 2021
Closing Date  :  8 September 2021
Location 
Head-Office – Lusaka
EMPLOYMENT OPPORTUNITY
The Bank of Zambia, an equal opportunity employer, invites applications from suitably qualified and experienced Zambians for the following vacant positions:
ADMINISTRATIVE ASSISTANT – HO (4 POSTS)
GRADE: BOZN4
Job Purpose 
Provide administrative support to the Head of Department and responsible for secretarial support functions to all members of staff in the department to ensure that there is efficiency and effectiveness in the department.
Main Accountabilities
Type confidential and non-confidential letters and other correspondence to facilitate communication.
Maintain records to ensure easy retrieval and reference for quick decision making by superior.
Screen visitors and incoming phone calls to ensure that only important and necessary visitors/calls are referred to the superior.
Maintain up-to-date message book for superior to maintain good public relations and to avoid disruption of operations.
Provide beverages to superior and visitors. Provide secretarial services and logistics at Departmental workshops to promote good public relations.
Request for consumables such as beverages, stationery etc. Plans and distributes the resources to ensure availability of same for use in the day to day running of the office.
Assist superior in running the office by attending to routine administrative matters. Manages the Petty cash. Undertakes follow-ups on outstanding assignments. Initiates responses to routine queries to ensure the smooth running of the office.
Key Knowledge and Attributes
Communication
Computer
Customer service
Interpersonal
Time management
Initiative
Organisation
Ability to work well as a team member
CONDITIONS OF SERVICE
Bank of Zambia Conditions of Service will apply.
To Apply
Only candidates meeting the above role specifications are invited to apply online, Applicants' detailed curriculum vitae (CV), scanned certified copies of certificates and National Registration Card MUST be attached to the online application. The closing date for applications is 8 September 2021.  Please note that only applications submitted online shall be considered.
Male candidates are encouraged to apply. Only shortlisted candidates will be contacted.