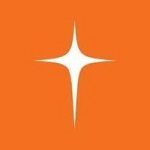 World Vision Zambia
JOB OPPORTUNITY
World Vision Zambia (WVZ) Limited is a faith-based Organization dealing with Relief aid, Development, and Advocacy dedicated to working with children, families, and communities to overcome poverty and injustice. WVZ is part of World Vision International and serves all people regardless of religion, race, tribe, or gender. We are currently working on 38 large-scale programs in over 30 districts in Zambia.
Position: Administrative Assistant (Prevent SGBV Project)
Reporting to: Finance & Administration Manager
Location: Zambia
Purpose of the Position:
To oversee and coordinate administrative support within the project. Provision of varied and complex office facilitating issues of procurements in line with World Vision Zambia policies and standards. Ensure proper management of schedules/appointments with partners within and outside the organization, provide professional assistance to staff, donors and partners to facilitate programming that will contribute to achievement of the Prevent! Sexual Gender Based Violence Project outcomes.
Communicate World Vision's Christian ethos and demonstrate a quality of Spiritual life that is an example to others.
Major Responsibilities:
ADMINISTRATION SUPPORT
Organize, coordinate and give support to meetings and workshops
In liaison with Grant Accountant and Administration Officer at National Office ensure maintenance and updated fixed asset register
Receive and screen incoming calls and sending out going
Ensure adequate flow of information and effective communication on activities relevant to the project.
Ensure utility bills are processed and paid
Stores and Procurement
Ensure that general supplies and requisitions are processed and prepared in accordance with procedures and standards
Prepare local purchase orders for Partners/stakeholders
Request for the replenishment of stores and Issue goods as per requisitions
Receive incoming goods, enter in Bin Cards and update the stores database
Compliance and Risk Management
Ensure assets are updated, tagged and maintained for the project
Report on any assets that may require disposal in accordance with WV Policy to supervisor for further action
Qualifications: Education/Knowledge/Technical Skills and Experience:
Advanced Diploma in Business Administration, degree in any social science is an added advantage.
Minimum 3 years work experience in an NGO or grant funded environment
Fluency English both written and spoken
Good report writing skills
Good Communication, organizing, coordinating and interpersonal skills essential
Ability to work in a multicultural environment
Must be computer literate
Ability to work in a cross-cultural environment, and must be a mature Christian.
NOTE:
"World Vision Zambia is committed to the protection of children and adult beneficiaries from all forms of abuse and sexual exploitation. All employment is conditional upon the successful completion of all applicable background checks, including criminal record checks".
Applications will close by 31 March 2021. Only those who meet the requirements will be contacted.
Women are strongly encouraged to apply; ONLY shortlisted candidates will be contacted.